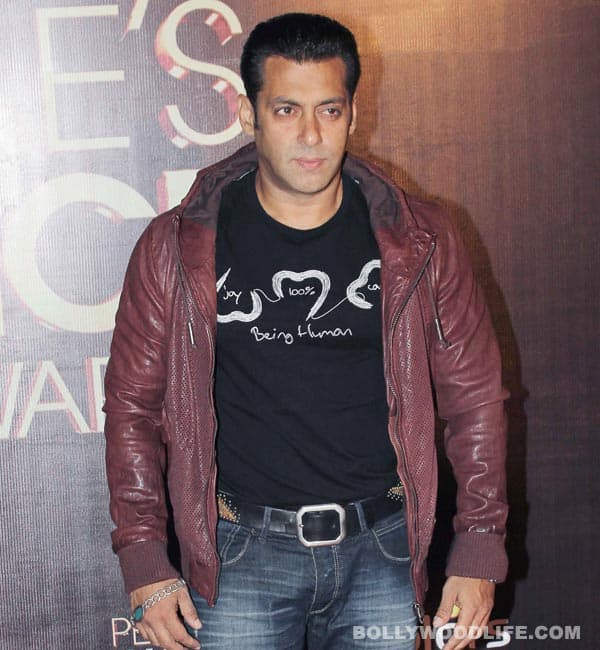 Salman's recent release Jai Ho has failed at the box-office. Does this mean that Salman is not the favorite Khan anymore?
Salman Khan returned to the silver screen after a long gap of over a year with Jai Ho. It was almost presumed that the movie would get the cash registers ringing and smash all records. But neither Salman, nor his legion of fans would have imagined a poor box-office collection of Jai Ho, which is directed by Sallu's brother Sohail Khan.
Surprisingly, Jai Ho has failed to receive a dhamaakedar response from the masses as compared to Sallu's earlier flicks like Ek Tha Tiger, Wanted, Dabangg and various others. So does that mean that the Dabangg Khan has lost his charm at the box-office? Well, we don't know about that yet, but Sallu miyaan in a recent interview has said, that he will take the blame for Jai Ho's failure. "If, god forbid, the film doesn't pick up from Monday, I'll take the blame on me," he said.
But what could be the possible reason behind such a poor response for Jai Ho? Are Salman's fans still angry over his biased attitude during Bigg Boss 7? Remember how Sallu's fans – who used to worship him – started hating him post his biased remarks on the high voltage reality show? So that could be one of the reasons for failure of Jai Ho, right? But Salman thinks otherwise and says, "It's maybe because of the festive week or my fans don't have the money to go to the theater,"
Wanted Khan's disappointment doesn't end there. He thinks that even the music of the film failed to garner any interest. "We thought music will pick up, but only two songs did good," he said, adding that, with the songs of Yaariyan becoming a rage with the youth, Jai Ho didn't cut much ice.
However, Salman is not bothered about the collections and is happy about the fact that his message is being received by the audience. "My mission is accomplished. People are getting the message of the film. And I am happy with the product."
Anyway, if Jai Ho has indeed failed at the BO, there is something that Salman needs to fix to bounce back, hai na?