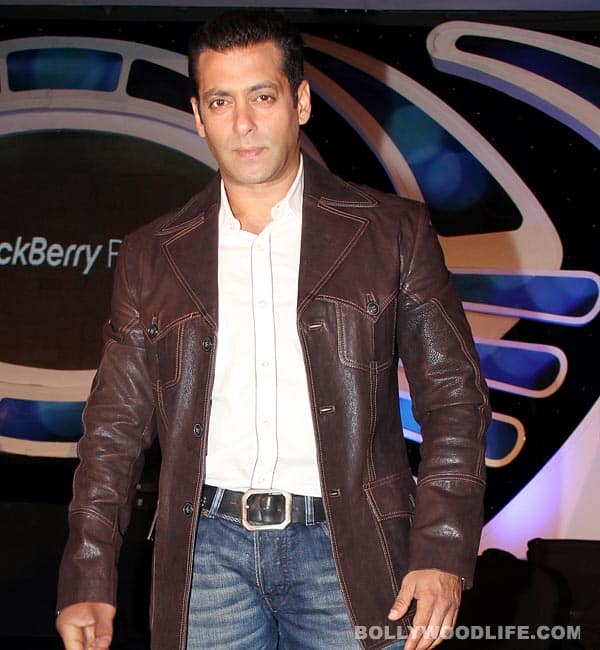 Why else has almost every film he has been part of recently been a remake? Do you know?
Salman Khan famously said fairly recently that the time of massy films was almost at an end. An odd statement to make, especially since he is the reigning king of such entertainers, where the hero becomes much more than just the protagonist – he shoots, is shot, leaps, punches, is punched, kicks, sings, romances, chases, kills, loves…all without breaking too much of a sweat or disturbing his fabulous hair or losing a shoe. He rarely dies, always gets out of jail, manages to do in all the baddies, gets the girl and sings a song or two, never mind that there may be buckets of ketchup flowing down his face and his injuries would put any normal human being into the ICU for months. And yes, he never sweats except to show off his muscle tone and never-ever-ever – God forbid – suffers from normal human problems like body odour, bad breath or a runny tummy. Of course there is no story – did you expect one? It is all just a showcase for the hero to show off how long he has spent in the gym and how he can make money without too much effort.
And our man Salman has shown all this and more in so many films over the past few years, making pots of moolah and gaining an ever-growing fan following. None of the stories have been original. In fact, each film has been a remake of a South Indian film, which kinda makes us feel that Sallu miyaan – and those who make movies with him – is lacking inspiration. Think about it: Wanted (2009) revisited the Tamil film Pokkiri; Ready (2011) was a redo of the Telugu Ready; Bodyguard (2011) was a remake of…err…Bodyguard, originally in Malayam; Jai Ho, originally called Mental, is a tweak of Stalin, the Telugu production. And now we are told that Salman has bought the rights to fiddle with yet another South Indian movie, this one a Malayalam hit called Happy Days. He may not be the hero of this one, but he will very likely play a cameo role. Has he started flexing his muscles and figuring out new ways of undoing his shirt already?
But we just remembered one thing: the last time Salman was supposed to worked on the 'completely original' story for a film, one that he wrote – or came up with the story for – was a dud called Veer. No wonder he prefers remakes!