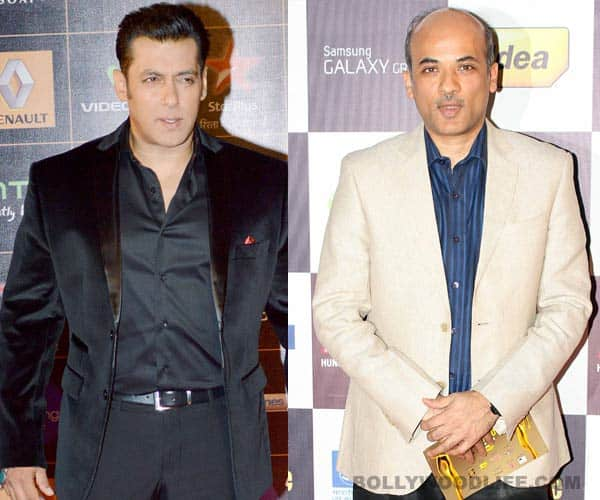 Sallu's next with Sooraj Barjatya has been in the news for its female lead… And now, there's some goss about its title
It's a known fact that Salman Khan will be playing the male lead in Sooraj Barjatya's next. There were speculations that the film was titled Bade Bhaiyya. However, Barjatya has denied such reports. What more, he has also denied reports about Kareena Kapoor Khan, Deepika Padukone or Ileana D'Cruz being a part of his film.
Sooraj Barjatya on the title Bade Bhaiyya, "It sounds like something that my film could be called. But it is not. All I can tell you at the moment is it's a family film again. With lots of characters."
Barjatya is in no rush for his film to go on floors. He says, "Each character has to be written carefully. It's a time-consuming process and I don't want to rush it. It would convey all the joys and sorrows of a joint family. It will have tears and laughter and of course celebration."
So how's it different from the films that he has delivered before? Sooraj says, "It'd be a little different from the family films I've made in the past. The definition of family values has changed in recent years. My film would have to reflect that change. The closure of the script will happen only when a voice from within me says it's complete."
Well, so Salman Khan's next with Sooraj Barjatya isn't titled Bade Bhaiyya and neither Deepika, Kareena or Ileana are playing his leading lady. However his relationship with Barjatya is that like a brother. Sooraj says, "He is like my brother. We have a bonding that goes beyond the films we do together." Awww!
We hope Sooraj and Salman deliver yet another great family drama with their next. Keep reading this space for more goss!