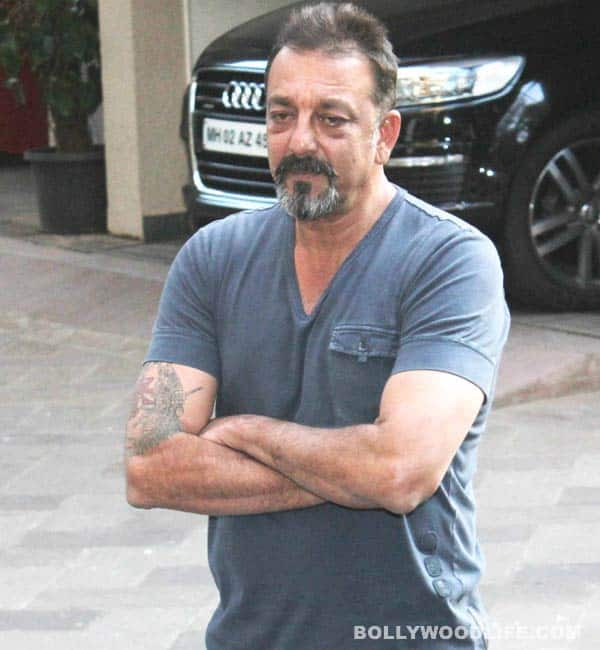 Fans go crazy seeing the Policigiri actor arrive in the hospital with Maanyata
Sanjay Dutt seems to have grown even bigger in his stardom post his jail sentence. A few days back the Agneepath Dutt went to a hospital in town for some check ups of his wife, Maanyata, his fans went berserk, as they saw their favourite star. His incarceration seems to have added even further to his always growing stardom.
The Zilla Ghaziabad actor is out of jail on parole. There was already a lot of ruckus on the same. He had given his wife's illness as a reason to leave and he came out to be by her side and to take her for various check-ups. The patients got up from their beds and queued up to catch a glimpse of the actor at the hospital. Many a patients were heard asking B-Town's Munnabhai a jadoo ki jhappi. The entire lane went choc-a-block when he was about to leave with people waiting to see him. It surely seems that he has grown up in stature way more than anyone else and his jail time has had a huge role in that. We just hope that he finishes of his remaining jail rime and come back to give us another breather of a movie in Munnabhai. Don't you miss him BollywoodLifers??