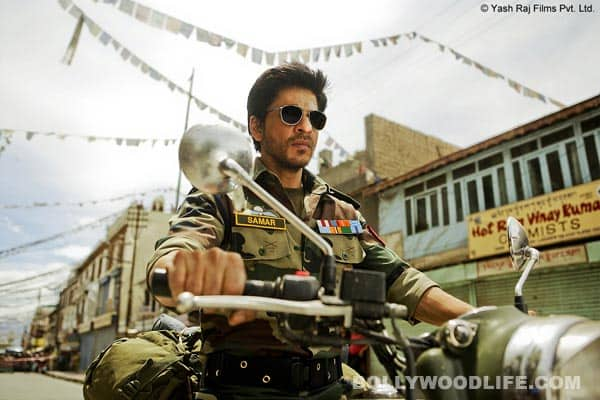 The Don 2 actor finds it difficult to figure out simple things like a modest water heater
After Salman Khan's Ek Tha Tiger, if there is one film that we are looking looked forward to, it's Shahrukh Khan's next, directed by Yash Chopra. The film has everything going for it, and there is a lot of positive buzz surrounding the seemingly triangular romance. But this story isn't about that film at all. This is about how King Khan seems to have lost touch with his humble beginnings.
We went 'awwww' when we read SRK's tweet, "I am stayıng ın the room where 'hum tum ek kamre meın bandh ho' was shot ın Bobby. Feels sweet…now just to try and lose the keys…ha ha." But we were surprised when he followed that up with, "Took a ıce cold shower dıdnt know how to work the geyser. My ınnards r shaken but posıtıve ıs ı am as fresh as a lark…penguın maybe?Brrrr" Just how difficult could it be to turn the water heater on? King Khan has travelled the world and must have seen and used the most complicated gadgets that exist. So getting the water hot should be a cinch, no? Made us wonder what kind of place the Chopras have put him up at…
Also, has Shahrukh lost touch with reality here? We wonder.
ALSO READ: Will Shahrukh Khan act in an Anurag Kashyap film?