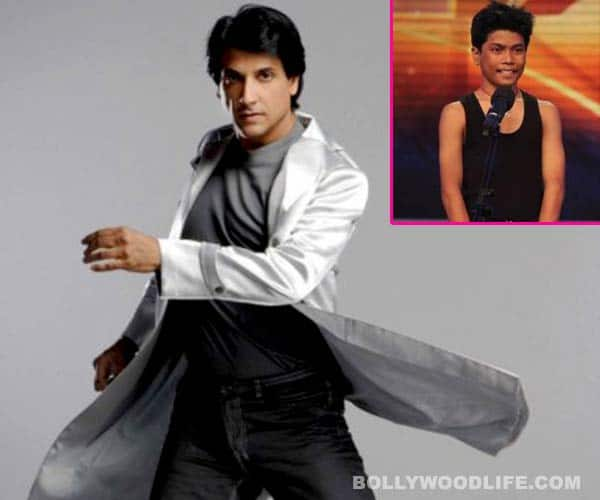 The choreographer promised the finalist of India's Got Talent that he would provide for a scholarship in his dance academy, but has still to deliver on that
Anshu Kumar, a natural-born dancer hailing from a small village in Bihar, had impressed one and all with his flexible moves in India's Got Talent 5. What set him apart was the fact that he wasn't formally trained.
The 12-year-old boy hails from a economically weak background – his father is a labourer. But that did not deter Anshu who auditioned for the show from Patna. He even reached the finale of the show, where Kirron Kher moved by his heart-felt performances had announced that Shiamak Davar will give him a scholarship in his dance academy. It was followed by an AV (audio visual) of Shiamak saying that it was Anshu's abundant talent without training that impressed him and to hone his skills, he will give Anshu free coaching in his academy.
It was a dream come true for Anshu studying in class IV. However, a month after the show has ended, Anshu is back in his village, still waiting for a call from Shiamak's office. Says Anshu's father Sipahi, "Bahut dukh ke saath kehna pad raha hai abhi tak kisine contact nahi kiya. (I feel very sad to say that nobody has contacted us). Shiamak had said that he will give a scholarship to my son but haven't heard anything from him. Hum mazdoor log hain and we lead a difficult life. I thought at least my son's life will be made with the scholarship.
 Lekin hum log narak se nikale narak mein hi aa gaye. Anshu becomes restless when people ask him when he is going back to Mumbai for training." As for Anshu, he continues his dance practice undeterred. "Mujhe Bollywood actor banana hai, aur kuch bhi ho main apna dance nahi chhodunga (even if that means giving up on studies)," he says. Shiamak on his part says that the scholarship is on. "However, the thing is they have to be really interested and come forward. We are waiting with open arms."