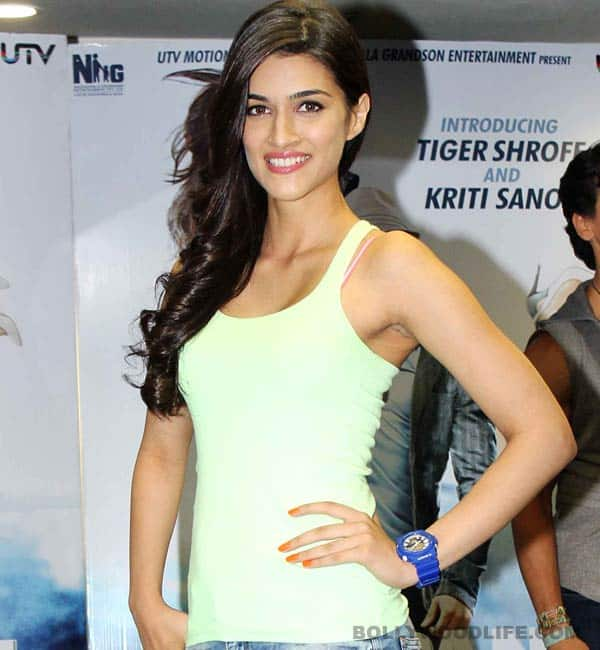 Heropanti actor seems to be forgetting that she is only one film old
One-film-old Kriti is said to be developing an attitude unbecoming for a newbie. Though the Heropanti actress, has received compliments from many Bollywood celebs for her performance, this newbie has a long way to go in Bollywood certainly as far as her career is concerned.
Says a source, "While the only film that Kriti has signed is Singh Is Bling, the way she acts as if she's too busy all the time. Maybe that's why she's not been signing too many films (because of her attitude). People close to her are spreading rumours that she will soon replace Kareena Kapoor Khan, Priyanka Chopra, Katrina Kaif and Deepika Padukone but Kriti doesn't realise she has to give as many successful hits as these actresses to be even compared to them!
Now there's talk of Kriti replacing Priyanka for a cola brand endorsement. We don't know how true that is, as PC is too gracious to give out denials, but what we do know is that all this talk of replacing other actresses — well, it's too early in Kriti's career for her to be giving out such stories."
Looks like Kirti is the latest addition to the list of actors like Shraddha Kapoor and Kareena who perhaps need some lessons on humility.