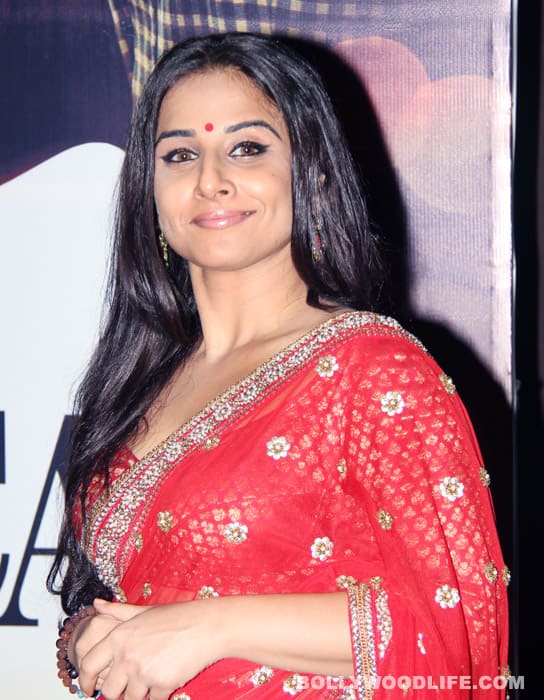 Chitrangda and Katrina are out; now it seems Sudhir Mishra is going ahead with the Dirty Picture actor
Finally we hear some good news about Mehrunissa, even if it strikes us as strange. If buzz is to be believed, Sudhir Mishra has finalised his heroine opposite Amitabh Bachchan and Rishi Kapoor. And it's none other than Vidya Balan. It's not the age difference that makes us wonder about the casting. After all, the previous names being tossed around were Chitrangda Singh and Katrina Kaif! There had been speculation earlier that while Sudhir wanted Chitrangda in the role, co-producers UTV Motion Pictures wanted Katrina Kaif instead. Katrina and Amitabh? Huh, really – someone thought that possible? Anyway, Sudhir and Nikhil Advani, the other producer, were allegedly not happy with UTV's demands and they took their movie to DAR Motion Pictures instead. Chitrangda then opted out of the film and everyone suddenly realised that they didn't have a leading lady. Sudhir and Nikhil went into overdrive and quickly finalised the deal with Vidya.
Here comes the strange part. UTV Motion Pictures has a close association with Vidya, since she is dating the company's CEO, Siddharth Roy Kapur, and she is doing their next production, Ghanchakkar. So you would think that she would have been part of Mehrunissa when they were still producing it. Instead, she has joined in only after the film went to their rival producers, DAR. Of course, she is going to give Ghanchakkar priority but that has not stopped her from accepting Mehrunissa. We really hope that Vidya's professional decision doesn't adversely affect her personal life. She and SRK make a cute couple, don't you think? Anyway, they'll have enough time to work things out, if needed. Amitabh has been advised bed rest post his recent surgery and he won't be able to work for a few months. Vidya will join the shoot only from December so the two have almost a year to persuade each other. In the meantime, let's also hope there are no problems from their other lead actor, Rishi Kapoor!