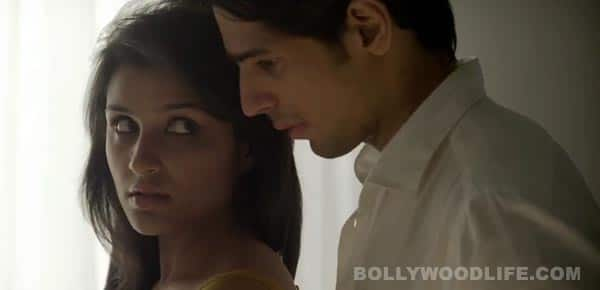 The spunky babe is in love with the good looking dude but why is she not expressing her feelings to him? All right then, just ditch the question for a moment and watch this beautiful song
Parineeti Chopra and Sidharth Malhotra have certainly brought a breath of fresh air with their unconventional pairing in Hasee Toh Phasee. While Parineeti has tremendous scope to show her versatility by portraying this hatke character, Sid, we thinks, will walk away with more attention-especially from gals (and some boys).
The 29-year-old dude looks irresistibly hot and in this number he's at his charming best. In fact, we wonder what this suave and stylish lad is doing in humble Mumbai trains and buses. Ok moving on, the chemistry between the couple is really sparkling and this song simply makes that sizzling equation romantic.
Sung beautifully by Sanam Puri and Shipra Goyal, this number truly reflects the awkwardness the two have about expressing their true emotions towards each other. We love the confusion and clumsiness with which they confront each other is heart-warming. Take a look at this mushy romantic number and tell us how do you like it BL followers!