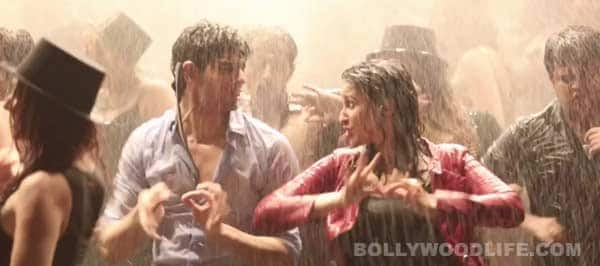 Though Drama queen is a peppy entertaining number, it wasn't easy to shoot the song. While rehearsing everybody on the sets wore a mask. Read on to know why…
In the making video of Drama queen, director Vinil Mathew says it's a fun song and he totally loves the naughty vibes of this club song. Frankly even we do. But coming up with this song wasn't easy and nor was shooting it. Composer duo Vishal Dadlani – Shekhar Ravjiani, lyricist Amitabh Bhattaharya, Vinil Mathew and Karan Johar sat together and came up with this dhamaal song. What's interesting is that Drama queen was shot in the basement of a hotel and Parineeti Chopra reveals they had a tough time filming the track as there was a lot of dust. In fact, everybody had their faces covered with a mask and Pari says they would remove it just before giving the take. But at the same time, Sidharth Malhotra and Ms Chopra had a gala time shooting this dhamakedaar number.
But the best part of the making video is when Shekhar, Vishal, Vinil, Sidharth, Parineeti reveal who according to them is the drama queen. Well, we aren't going to give away the answers. You watch the video and find out for yourself. Also, at the end of the video you will see Pari lying on the floor and laugh out loud. It's hilarious but we dunno the reason behind her laughter marathon. Any guesses Bollywooldifers?