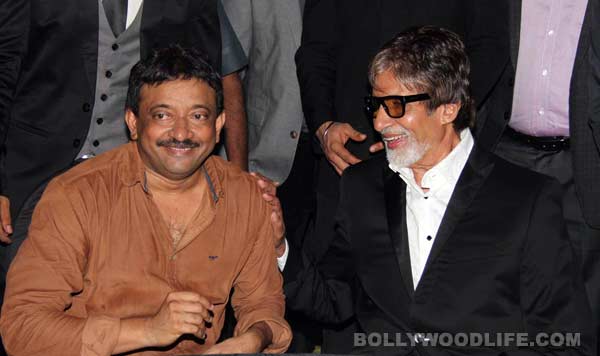 Looks like Big B and RGV have decided to let bygones be bygones and move on
Amitabh Bachchan recently attended a party which was thrown by Ram Gopal Varma for his upcoming film Satya 2. And the duo bonded big time at the bash (View pics). Now that's surprising considering the two were at loggerheads after Ramu posted some unflattering tweets about Big B's film Bbuddah… Hoga Terra Baap. Later, Ram Gopal Varma even blamed Abhishek Bachchan for the failure of his film Department 'coz it was Abhi who suggested Sanjay Dutt's name for the film. And we all know the director had a tough time shooting with Sanju baba.
But it seems Big B does not hold grudges any longer. We say so 'coz while interacting with the media at the party, the superstar said, "If you think that due to the failure of films, relations will break, you are wrong. There is not any pinch or any sort of problem in my heart."
In fact, the Shehenshah of Bollywood shares great rapport with Ram Gopal Varma and enjoys working with him. "I have worked with him (Varma) in a lot of films. Initially I used to think that I have done most of my films with Hrishikesh Mukherjee, but he has even crossed that number. I enjoy working with him," added Big B.
We are glad the two have sorted things out and hope they work together very soon!