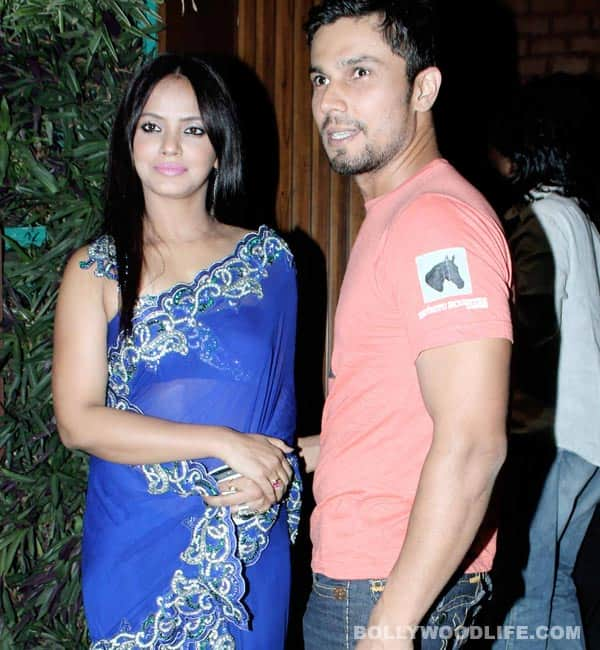 The couple who had been dating for over two years have finally decided to call it quits
After appearing in social gatherings together, holding hands and posing for the paparazzi, Randeep Hooda and Neetu Chandra have finally bid goodbye to the 'coochie-cooing with each other' route.Randeep doesn't exactly have a good track record of being in a stable relationship. As we woke up from our refreshing nap, straightened ourselves up and squared our shoulders, we heard he was no longer with the smart and fab Sushmita Sen. Well, not that we had great expectations from his affair with Neetu Chandra either, but we seriously thought that the desi babe would know how to get the Haryanvi jat under control, crack the whip  and make him stay, since we all know that time usually hangs heavily on Chandra's hands. The poor chick has nothing much to do apart from a 'once in a blue moon' South film and a couple of endorsements – which we have never seen, of course!
We are glad that Hooda's plate is full with film projects. He will finally have something more to do apart from riding horses, and bemoaning the tragedy that is his love life.
And Neetu meanwhile can take potshots at Randeep for being the commitment phobic lad that he still is – in the press, on radio and basically on every platform possible. And please do us a favour, Neetu– don't forget to take a swipe at your ex-beau's abysmal hairdo in Murder 3 that looked like he created out of horse hair.
As for moving on, best of luck, NC…go take your revenge, gal!