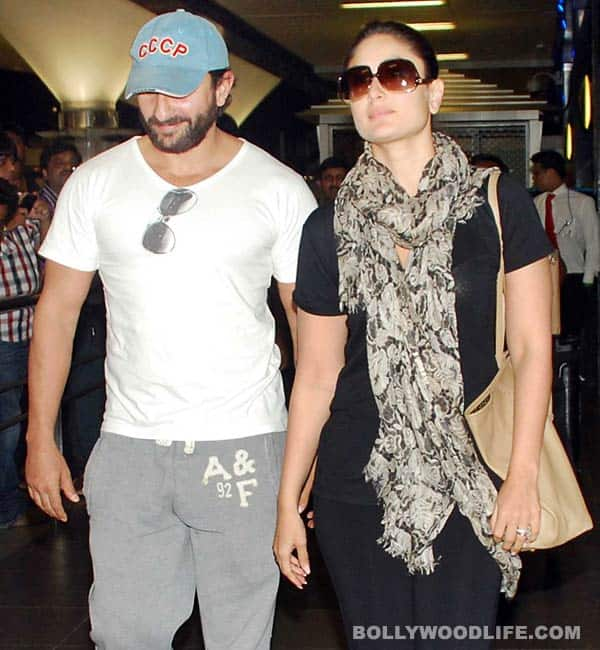 Nope, they don't have a problem with the Cocktail actor saying 'qubool' for the second time, but there seems to be something else bothering the Pataudis' extended family
We were the first to tell you that Sharmila Tagore had sent out invitations to family and friends for Saif Ali Khan and Kareena Kapoor's wedding reception, set for October 18, at the magnificent Pataudi Palace. What we did not tell you is that it is not a formal card that has been dispatched, but a sweet letter signed 'Rinku', Sharmila's pet name, on the Pataudi letterhead with the formal crest embossed on it, asking people to keep the day free to attend the Daawat-e-Walima of Saif and Kareena. But like every shaadi there are some baraatis who will go ho and haa for no rhyme or reason. Or maybe there is a reason. In Saifeena's case, the new Nawab of Pataudi's extended family comprising of some uncles, aunts and cousins are the peeved lot.
It turns that some of them are travelling, some are not invited and some don't want to be part of the nuptials. While there are solid reports to support this hearsay, insiders insist that the whole hush-hush nature of the Bollywood-ish affair has irked Saif's khandaan.
At a recent event, the Begum Mansur Ali Khan of Pataudi (Sharmila Tagore) indirectly and reluctantly confirmed that the reception will take place on the date she mentioned, but she chose not to reveal any more about the wedding ceremony.
As we speak of the guest-list of the long-impending shaadi and reception, we hear that after Karan Johar's 40th birthday bash, the Saifeena wedding will be another night when all the bright and not-so-bright stars of Bollywood will shine under the same roof on October 18.
And that's one more reason why we are waiting with bated breath for the big shindig!