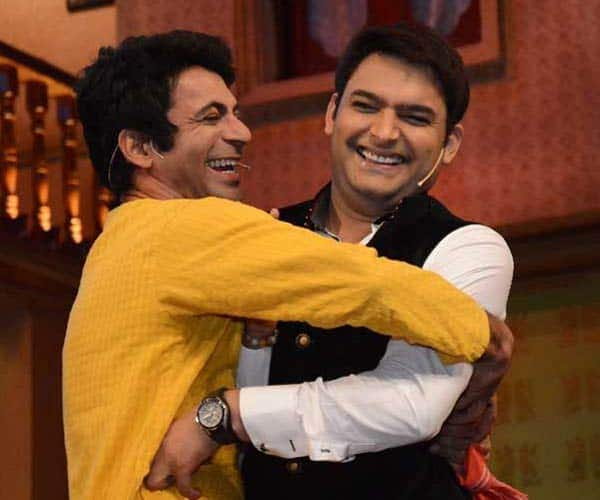 The Sunil-Kapil saga has taken a turn for the better. Read on to find out what made Gutthi aka Sunil reverse his decision regarding his new show…
After Sunil Grover decided to quit Kapil Sharma's popular comedy show – Comedy Nights With Kapil as Gutthi, reports had started doing the rounds about the two not being on amicable terms. Rumours had it that the differences between the two funny men led Sunil out of the show.
Kapil added fuel to the fire when he sent a notice to Sunil, which stated that he cannot play Gutthi on any rival channel because it's the intellectual property of his production house. The war further intensified when it was reported that Sunil is planning to start his own show on a rival channel, which will telecast at the same time as Comedy Nights with Kapil.
But this war has taken a new twist now, as Sunil has reversed his decision to take on Kapil's show head-on. According to a source, "Sunil has decided to not take on Comedy Nights With Kapil. Though Sunil's show would be formatted like Kapil's show it won't be telecast at the same time."
What led to his change of heart, you ask? Reportedly, Sunil and Kapil met over a coffee and discussed the issue calling for a collective truce. When Sunil was asked to clear the air on this entire issue, here is what he said, "We are very much at peace with one another. At the moment I can't tell you much about my show, except that we aren't looking at taking on Kapil or anyone else. I am happy in my own space. Also, I don't want to see the show as the sum-total of my career. It will only be a stopover."
So does this mean that the Sunil-Kapil war is officially over or will it take a new twist again? Only time will tell!