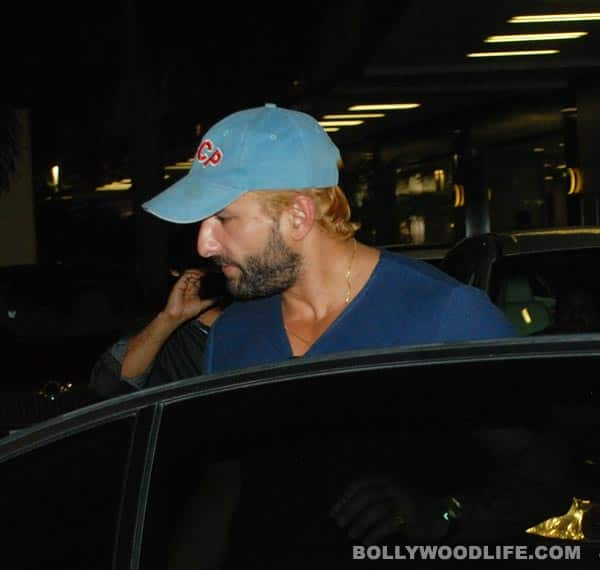 Check out Saif Ali Khan's new look and tell us what you think about it
Saif Ali Khan was spotted with girlfriend Kareena Kapoor at the airport recently. And guess what! We noticed that the Nawab now has blonde hair and a set of undecipherable tattoos imprinted on his arms. We have been hearing for a long time that Khan would dye his hair blonde for his next movie, Go Goa Gone. And we've been so curious to discover his look that we even did a story on him for which we photoshopped his picture to see if the blonde hair would suit him. And we have to say that the real look is as disappointing as the one we concocted. Saif himself confessed in a recent interview that he finds his platinum brown hair pretty disgusting, and honestly, we couldn't agree more.
So while Mr Khan coolly strutted around
with his ga
l, he made sure he covered his head by wearing a cap. We are glad he did that, 'coz Saif has already amused us enough with the faux pas he committed recently with the Natalie Portman fabrication.  And after he managed to ruffle the feathers of the Black Swan, we are sure he is no mood to be a laughingstock again. What say Mr Khan – care to entertain us any more?