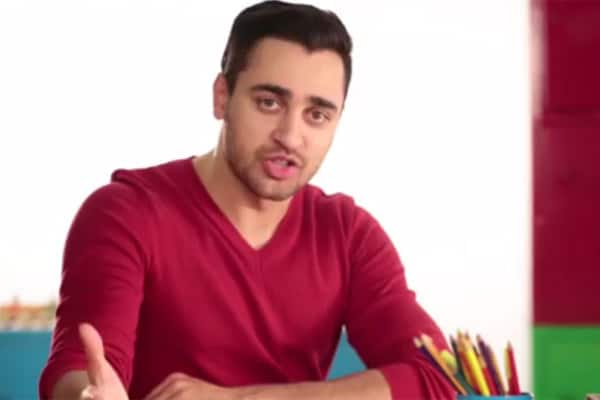 Watch the light-eyed actor dealing with queries about being gay and why homosexuality should be stopped immediately in India in a quirky but effectual style. Don't miss out on this one!
All India Backhod (AIB)- the creatively quirky gang- has come up with yet another insightful video which is as hard hitting as it is funny. This time AIB tackles the more serious and controversial issue of (re)criminalisation of homosexuality in India. Imran Khan makes his youthful and funny presence felt in this new video as he deals with some curious, biting, some really stupid and highly annoying questions on homosexuality with calmness and tones of comedy. Imran's approach towards homophobic-and the so called macho-Indians is neither aggressive nor defensive and certainly not filled with gyaan.
Without getting into the complexities of biology, sociology, physiology or psychology Imran deals with some really curious queries with oodles of comfort and simple logic. We are sure you will enjoy the Khan dude's cool act and his super-cool answers for gay haters. So let the verbal war between the Gori Tere Pyaar Mein actor and homophobic folks begin! You surely don't wanna miss this one BollywoodLifers!
[flv]http://st1.bollywoodlife.com/wp-content/uploads/2013/12/Imran-Khan-vs-Homophobia.mp4.flv[/flv]