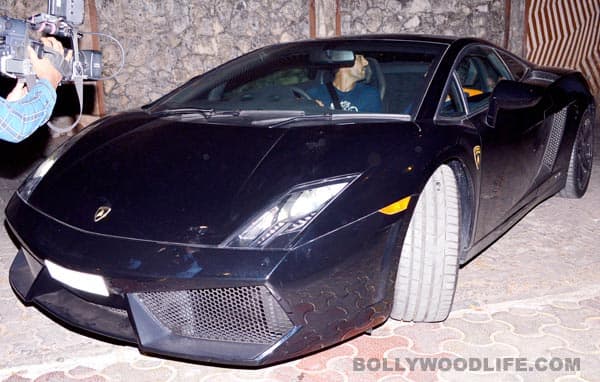 skip advertisement
The Shootout At Wadala dude was seen driving the car with Karan Johar recently. But doesn't Johnny boy's prized possession look used?
John Abraham's obsession with bikes is well known. But very little did we know that the 40-year-old hunk is also big time into cars. One might also wonder if it was Johnny boy's Dhoom persona that made him the most handsome biker of B-town. And now going by these pictures, we are convinced that the Shootout At Wadala star is equally passionate about cars.
Our jaws simply dropped when we spotted John in his Lamborghini and what surprised us even further is that instead of a hot babe by his side, if not girlfriend Priya Runchal, the dimpled hunk decided to take Karan Johar for a spin. Looks like the two bonded big time over their fond Dostana memories…ahem ahem
PS: More than Johny boy's animated conversation with KJo in the black beauty, what got us really curious was the fact that the Lamborghini in question looked far from new. In fact, it had gathered dust and did not look glittery at all. You take a close look at these pictures and tell us if the car looks old and used?