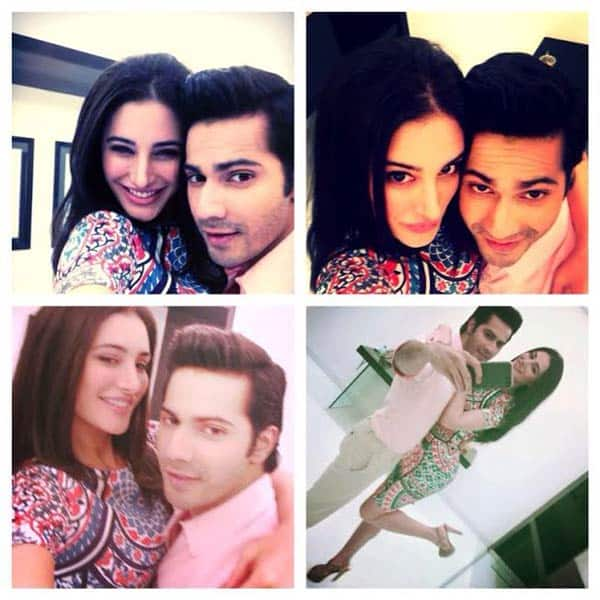 skip advertisement
With selfie-self clicked picture with a help of a cellphone/camera-fever infecting almost everybody in the global town, how could Main Tera Hero pair -Varun Dhawan and Nargis Fakhri remain untouched? Take a look at this selfie and tell us how you like it
If you don't know what selfie is, chances are high that you were hibernating under some rock on a distant planet in a far flung galaxy! With Hollywood's supreme conversationalist Ellene Degenres clicking the most re-tweeted self-picture aka selfie with a bunch of hotshot actors at the Oscars, the selfie-fever has been raging everywhere.
Back in B-town, even Varun Dhawan and Nargis Fakhri have been bitten by the notorious S-bug. Here are the gorgeous actors of Main Tera Hero enjoying their selfie moments. While Nargis is seen pouting and preening, employing her generous lips to sensational effects, Varun is seen showing off his uber coolness.
Take a look at Varun and Nargi's 'self-created' fun moments and tell us how do you like them BL peeps.