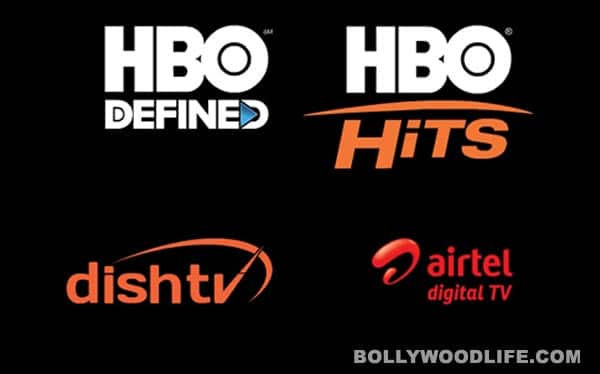 HBO Defined and HBO Hits – two premium channels of the Eros and HBO JV – went live today on Dish TV and Airtel Digital TV
Following their announcement last December, HBO Asia and Eros International have acted with remarkable speed and the promised channels HBO Defined and HBO Hits are on air from today. The channels are premium and advertising free and punters can rejoice that right now they are absolutely free. Sadly, commerce will eventually play a part and subscribers will have to, er… subscribe. That said, the introductory prices aren't half bad.
In our tireless endeavour to bring you unexpurgated versions of corporate-speak, we now present what Jonathan Spink, CEO, HBO Asia has to say. "The launch of HBO Defined and HBO Hits on Dish TV and Airtel Digital TV will reach out to a wide network of subscribers all over India. Subscribers in India will be able to enjoy a first class cinema experience that is 100 percent advertising free in the comfort of their own home," he said. Interesting that he's encouraging people to watch TV in their own homes, as opposed to where exactly? Neighbours homes? At a TV store maybe? A railway station perhaps? These are deep matters that merit much pondering.
Jyoti Deshpande, Executive Director, Eros International Media Limited said, "We are excited about the quick response from the DTH operators to offer our premium channels to their customer base and are thankful to Dish and Airtel for partnering with us. We are confident that our compelling and unique content offering of Bollywood and Hollywood plus an advertising-free viewing experience will make this an instant hit with subscribers." What she means is that she hopes that audiences with switch from market leader Movies Now and tune into these new channels.
As to what these channels will show, this is how the companies describe it: "Catering to all movie lovers and each having a distinct identity, HBO Defined is a 24-hour advertising-free premium programming subscription service and home of the latest Hollywood and Bollywood blockbusters and award-winning HBO Originals, while HBO Hits is a high-octane 24-hour advertising-free premium subscription service that is packed full of entertainment with a bold, honest and unapologetic attitude and indulges the viewers with genre driven anchors and iconic HBO Original series." Don't know about you, but both channels sound exactly the same to us.
Of more practical use is information about what to actually to expect. Films include Chakravyuh, Mission: Impossible – Ghost Protocol and The Iron Lady while Veep, Game of Thrones, True Blood and Boardwalk Empire are some of the television shows scheduled to air. The channels will also helpfully air a few titles that viewers will have the option of watching in either English or Hindi. These include Captain America: The First Avenger, Thor, Harry Potter and the Deathly Hallows – Part 2, Kung Fu Panda 2 and Journey 2: The Mysterious Island.
Welcome to the channel jungle HBO and Eros.