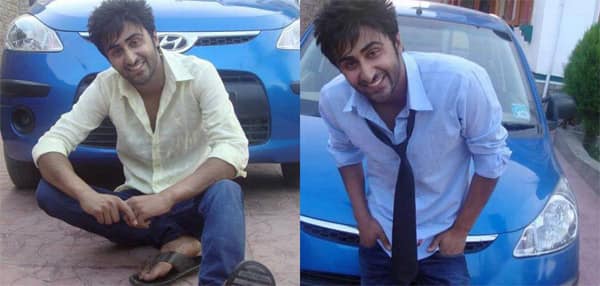 He might appear as the Rockstar actor, but believe you us, he is not
If you happen to go to Srinagar and spot this man on the streets, don't confuse him with Ranbir Kapoor for he is Junaid Shah and his appearance bears a stark resemblance to RK.
We have seen lookalikes of Amitabh Bachchan, Sachin Tendulkar, Salman Khan and other B-town celebs. And now we also have a humshakal of Ranbir, it seems.
Junaid is often misunderstood as Ranbir by the public. He wants to do modeling after completing his management course, we hear.
Well, if all those beauties of Kashmir have already gone crazy after Junaid, he certainly owes a lot to Ranbir. And we are sure, like RK, Junaid too has found his Kat. Wink wink.