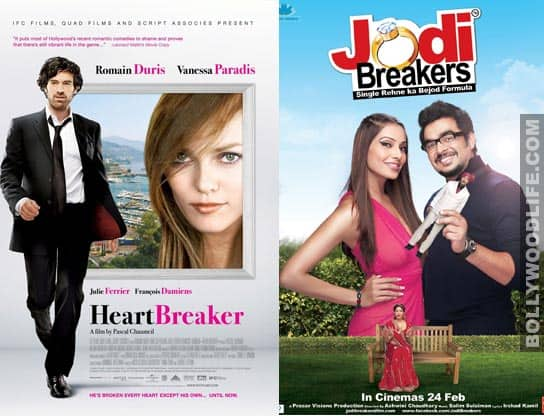 As director Ashwini Chaudhary and lead actors, Bipasha Basu and R Madhavan, finally heave a sigh of relief, we tell you if the two films are indeed different or not
It's official. Jodi Breakers has not been 'inspired' by French film Heartbreaker. The producers of Heartbreaker had taken the Jodi Breakers makers to court and even asked for a compensation of Rs 5 crore. Now we hear that the lawyers of the Hollywood flick watched Jodi Breakers and admitted that the Bipasha Basu–R Madhavan-starrer has nothing in common with their film. It seems they might withdraw their case now. JB director Ashwini Chaudhary is a relieved man, but he is still upset about the allegations that were made against JB, even before watching it.
We haven't watched JB either– it will release only on February 24 – but what we know even before seeing it is this: Sonali (Bipasha) and Sid (Madhavan) are self-confessed "breakup experts", helping out married people who want to divorce their spouses. After they begin working together, they slowly fall in love with each other. In Heartbreaker, Alex (Romain Duris), his sister Melanie and her husband Marc specialise in breaking up couples, when the woman in the relationship is unhappy but doesn't know it yet. The trio is hired by a rich businessman to ensure his daughter Juliette doesn't marry her fiancé ten days later. While Alex woos Juliette as part of the plan, he falls in love with her. These are the two most obvious differences in the two films.
Let's hope that there are many more of these differences, and that the Bipasha-Madhavan-starrer makes for interesting viewing even for those who've already watched Heartbreaker!
ALSO READ: Why has Bipasha Basu turned coy?