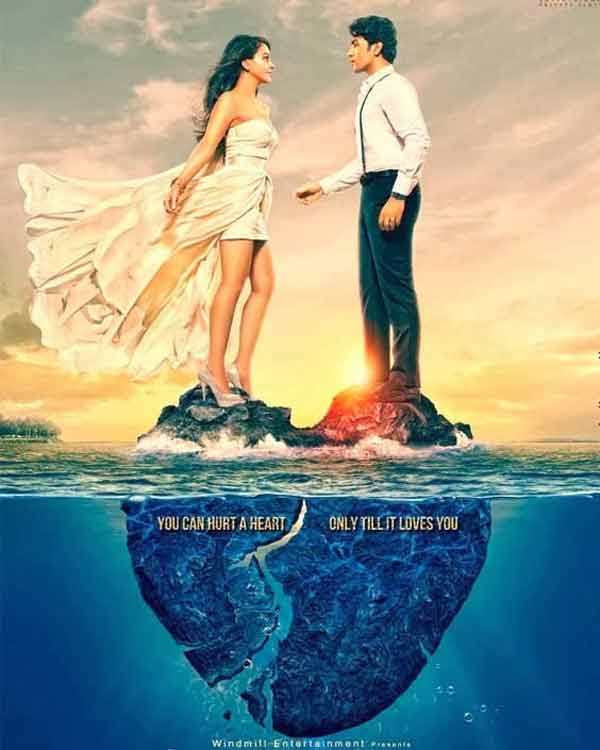 Music: Gaurav Dagaonkar
Singers: Ash King, Arunima Bhattacharya, Arijit Singh, KK, Khurram Iqbal, Mohit Chauhan, Sukanya Ghosh, Aniruddh Bhola, Suzanne D'Mello, Shekhar Suman, Adhyayan Suman and Sanjoy Deb
Lyrics: Arafat Mehmood and Irshad Kamil
Heartless, directed by Shekhar Suman offers insipid and stale music even though the soundtrack includes great singers. The movie is a remake of the Hollywood flick Awake and stars Adhyayan Suman and debutante Ariana Ayam. Sadly, the Heartless album fails to impress, in spite of the vocal presence of Mohit Chauhan, KK and Arijit Singh.
Heartless
Mohit Chauhan, Aniruddh Bhola and Suzanne D'Mello come together for this one. It seems to be the protagonist's cry, calling out to his lady love, telling her that she did not value the relationship that they shared. The tune sounds dated, which deadens the impact of the story involved.
Mashooqana
Ash King and Arunima Bhattacharya's rendition is one that you might enjoy. There is an underlying Arabic feel to the song, which comes from the use of the lute, violin, bass drums and intermittent claps. All of this adds to the gripping rhythm of the song and urges the listener to stick with it.
Soniye
Sung by KK, this is not a great number. The tune is old and makes you wonder where else you have heard it, as do the lyrics. It could be from any B-town romantic movie.
Ishq khuda
The soothing rendition by Khurram Iqbal is good, but the lyrics are lacking in magic. They try to match love to eternal satisfaction, like that of having met God.
Main dhoondne ko zamaane mein
Arijit Singh's song is the best on the album. It may be his voice that entices you to keep listening, or perhaps it is the theme of the song, that speaks of a search for something that you can never get your hands on. This one will stay on your playlist for a while.
What a feeling
This one by Mohit Chauhan and Sukanya Ghosh seems to have been tacked on later, not really connected to the theme of the movie. Nothing great in it, though.
Thanks brother
Shekhar Suman gets back to singing and this time alongside him is son Adhyayan Suman. This song seems to be an epilogue for the movie. Although the theme is well conveyed in the number, the singers are better not heard.
Verdict: This album is insipid, with music that could be from any romantic movie. The music director's efforts are noticeable and new singers like Khurram Iqbal have added a little flavour. A couple of the tracks are worth a listen and might stay with you for a couple of hours, but the rest are forgettable. Sachin Tendulkar may have launched the music, but that has not made it any better. Perhaps watching the films will help the music make a better impression.

Rating:
out of 5
Reviewed by Prateek Sur
* Poor
** Average
*** Good
**** Very good
***** Excellent