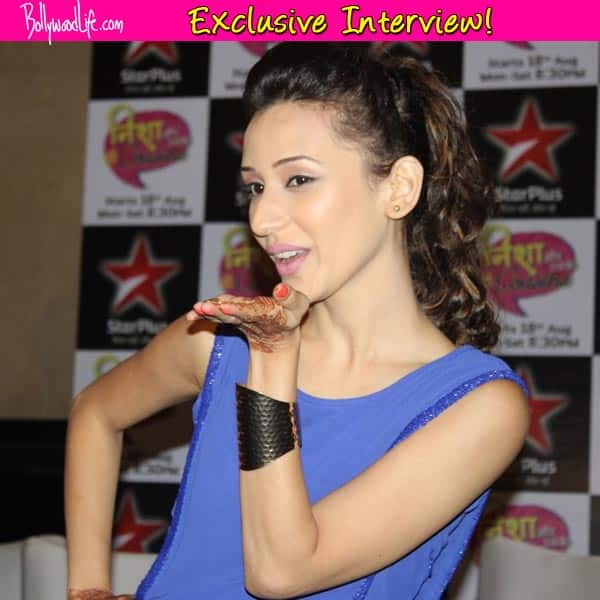 The actor talks about her co-stars, her closest friends on the sets, the shift from negative to positive roles, working with Varun Badola and more
We caught up with Heli Daruwala for an exclusive chat to know more about her and her new show Nisha Aur Uske Cousins. Heli is intelligent and has a degree to prove it. It came as a surprise to us when the actor said that she is a certified dentist before being an actor. Guess the passion for acting drew her to the screen. Read excerpts from the interview…
From Humse Hai Life to Nisha Aur Uske Cousins – How has your journey been?
Actually, I started working with the show Love U Zindagi on star Plus. Post which, I did Humse Hai Life and then Suvreen Guggal on Channel V. Now I'm back on Star Plus with Nisha Aur Uske Cousins. I wanted to switch from a negative to a positive role – so I was looking for something specific; luckily I found that in this show.
What is wrong with playing a negative lead? After all, you did a brilliant job in Suvreen Guggal.
I have been playing negative characters for three years. Besides Suvreen Guggal, I was playing the antagonist even in Humse Hai Life. I was tired of it, so I tried something else.
So how did you bag a role in Nisha Aur Uske Cousins?
I was called for an audition, by the creative head. She took my audition and I was selected.
Why did you choose to be an actor after studying medicine for so long?
Actually, since childhood I've wanted to be both. I wanted to be a doctor and an actor. Of course, being a dentist was not on the agenda, but I couldn't clear my MBBS and instead, I got through BDS. So I thought I'll first finish my studies and then give acting a try.
After studying for so many years, you completely left the medical field. Don't you think it was a waste of time, energy and money?
Knowledge never goes waste; it is always there with me. I am sure it will help me in the future also. I still keep in touch with my medical field.
How different or similar is Heli to Kirti?
When it comes to fashion, yes I follow it. But I do not have any hard and fast rules that I will wear only branded clothes. Yes, I love dressing up and shopping; so that way I am very similar to Kirti. However, I am too particular about trends; I will wear something that I am comfortable in.
So among the six cousins, who are you closest to off screen?
I think off screen I am closer to Aneri Vajani (Nisha) and Meherzaan (Umesh).
So tell us how is Aneri Vajani off screen?
Aneri has a lot of energy in her. Even after pack-up she is buzzed about going out, or partying, shopping or just hanging out. She has way too much of energy in her.
The show is called Nisha Aur Uske Cousins. Do you feel sidelined considering Aneri is getting all the attention?
No, not at all. The show is about all seven of us and Nisha is like the peacemaker. There has to be somebody who will bring them all together, no?
So who are not close to you among the six?
I think Bunty; he was not shooting much with us in the beginning, but now we are all together. He is a very cute kid and has a lot of masti in him.
So who's the prankster in the group?
I think Bunty is the one.
What's your take on Varun Badola – the part time director of the show?
Varun is extremely sweet, supportive and very patient with all of us. In every shot, we all make two to three mistakes, but he is so calm and composed. He is such a great actor – I have seen his Koshish as a kid. I feel nervous sometimes at time 'coz he is so fabulous.
How is your equation with Vivek Mushraan?
He is extremely sweet and talented. He teaches us if we go wrong.
So what do you do when you are not shooting?
Nowadays, we don't get the time to do anything, but whenever we are not shooting we are out. Aneri loves pasta, so she drags all of us. We've tried almost all the pasta joints in Mumbai. So either we are eating or partying or I'm shopping.