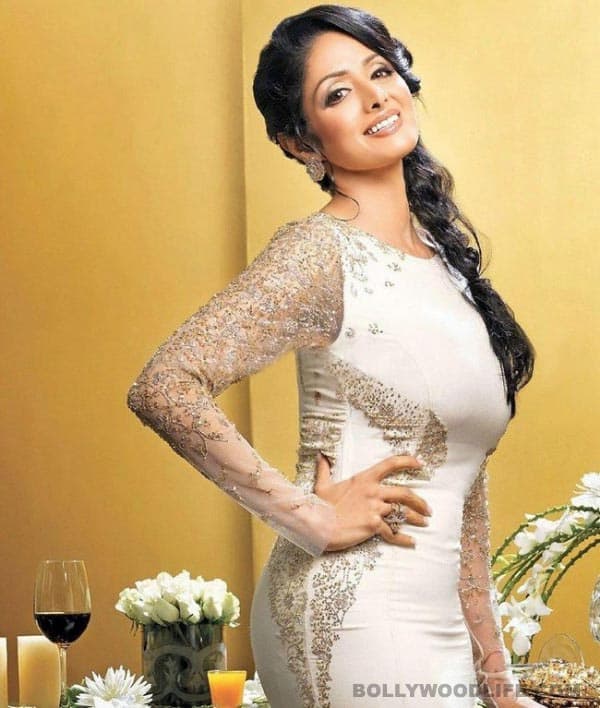 skip advertisement
The film mag chose to have multiple stars on its cover this month. And while PC looks like a million bucks, Madhuri gives some serious competition to the younger stars with that 100 Watt smile
The cover of Hello magazine's January issues features tabla maestro Zakir Hussain, Anushka Sharma, Sridevi, Ranbir Kapoor and Priyanka Chopra, but in the inside pages, we have other hot and happening stars. While Madhuri Dixit sits back lazily on a chair, we wonder if anybody else could have done justice to that sensual expression. The sequined bodice, the way she's carrying herself – everything looks so graceful.
Young kid Alia Bhatt is an absolute star. The slight sinister-slight sexy countenance is a sign that she has it all to become the next diva of Bollywood. Amidst the sexy statements and cool poses, the one babe who disappoints big time is Katrina Kaif. Although we love that animal print Dolce gown, we are sure KK can do much better than just sit on a table and have her hands on her waist.
PC looks like a princess in that body-hugging gown and curly tresses. And Sridevi creates a statement with a messy fishtail. Ranbir is doing the much needed honour of spicing up the cover with his mischievous smile. The 'raising a toast' pose makes us want to pull his cheeks, out of affection of course!
Anushka looks nice in a gold sequined dress. Wish she goes a tad more ballistic with her style choices; she's the youngest in the category of A-list babes after all!