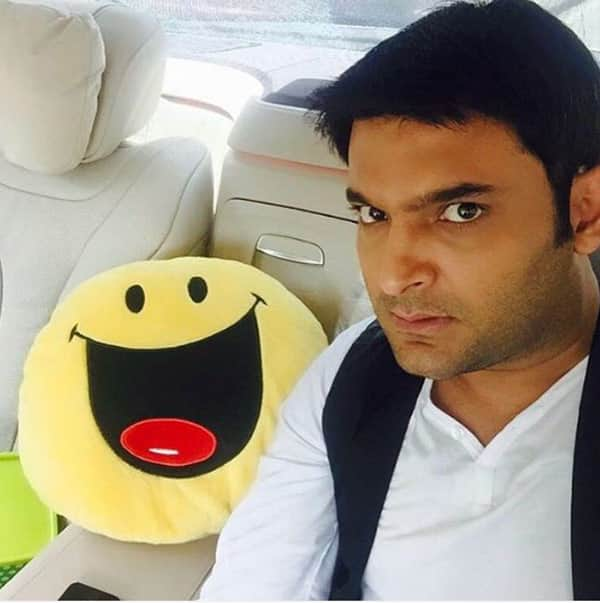 Kapil Sharma is a self-made man who has built his career through sheer talent and hard work. The small town comedian has been an inspiration to many. He made a name for himself not just in the country but internationally without any prior connections in the entertainment industry. No one in his his family is associated with the entertainment industry in any way. In fact, his brothers and father worked in the police department in Amritsar. The comedian's claim to fame was being declared a winner at The Great Indian Laughter Challenge. Since then, there is no turning back for this man. He came up with his own show, Comedy Nights with Kapil but the show went off-air due to his differences with the Colors team. He teamed up with Sony TV to launch The Kapil Sharma Show which is one of the Top 5 shows in the country right now.
He has faced several obstacles even after gaining all the popularity be it an accidental fire explosion in the set that cost him a bomb or the myriad controversies that he is a part of. The comedian has fought his way to emerge a winner. It's not a surprising fact that he is pally with all the A-listers of Bollywood now and doesn't even hesitate flirting with all the actresses. There have also been reports of actors choosing Kapil Sharma over other comedy shows to promote their films. Kapil has also been a part of the Swach Bharat Abhiyaan and adopted an abandoned army dog. (ALSO READ: Here's why Kapil Sharma is the small screen's SRK)
Here are some life lessons that you can take from this small screen SRK!
Laughter can take you a long way
Yes, comedy is a serious business but Kapil Sharma makes it look like a piece of cake. He gained his popularity with mere talent and sincerity. People love him so much because he makes them laugh easily and most importantly, is able to laugh at himself. There have been so many instances when the other characters in the show have made jokes on him and he would end up laughing instead of coming up with a witty comeback. A sign a modesty, we must say!
Your work speaks louder than your connections
Like we said, he made it on his own without any prior connections in the entertainment industry. He was good at making people laugh and did just that. His work gained him a reputation that even the Bollywood A-listers are smitten. Patience and being true to your work is all that matters.
Follow your passion and don't give up
The comedian faced a lot of hurdles even after making the most of his fame and popularity. And we're not talking about his spat with the BMC and Prime Minister Narendra Modi. The comedian use to work in a phone booth to earn his pocket money during his school days. After winning The Great Indian Laughter Challenge, he invested the winning prize in making his own show, Comedy Nights with Kapil on Colors. However, there was an accidental fire explosion on the sets and he faced incurred a lot of loss. And it didn't end with that, he had some irreconcilable differences with the channel make him shut the show. Soon, the actor came back with a new show, The Kapil Sharma Show on Sony TV. That's what we meant when we said there was nothing stopping him!
Remember how it started 
It's important to remember your struggling days and it needs to be fresh in your mind everyday. According to our sources, the comedian treats everybody on the set equally, be it one of his co-comedians on stage or the spot boys. You need to remain down-to-earth no matter how successful you are.
Keep in touch 
They say, 'Keep your friends close and keep your enemies closer'. Kapil is still in touch with all his friends from town and has not been smitten by the luxurious and glamorous life of a celebrity. Sunil Grover, famously known as Guthi, had quit the Kapil brigade to try and make it on his own only to return back to the show. Kapil welcomed his fellow comedian with open arms. Not just that, all his B-Town admirers have supported him in times of crisis.
Don't you adore Kapil Sharma and his oh-so-many wonderful qualities? Tell us what you love about him in the comments below.