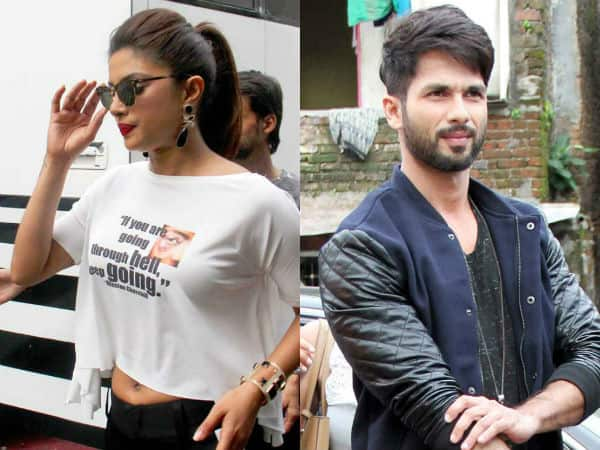 The ex-flames haven't been spotted together since their last debacle Teri Meri Kahaani in 2012.
Recently, when fate brought them face to face, Shahid allegedly decided to not cross paths with PC. But the Haider actor has rubbished reports of ignoring the Mary Kom actress and 'locking himself in his vanity van'
Shahid Kapoor and Priyanka Chopra were always guarded about their relationship and pretended to be 'just good friends' till the times were good. But after the break-up Shahid and PC went their separate ways. The Haider actor was linked to Bipasha Basu for a while after he broke up. PC went on record to say "who said I ever dated Shahid Kapoor!" on Koffee with Karan, much to her co-guest Deepika Padukone's amusement.
We know that Priyanka and Shahid's romance met a bitter end and here is why we think they will never move on to become friends in the future…
Even though they are still each other's followers on Twitter they hardly use the platform to congratulate each other on their successes. Shahid proclaims to be a big music lover but he had no comments to make on PC's recently-released music album of Mary Kom.
We don't think that either Shahid or PC wish to get past that awkward phase where the least exes can do is look at each other and exchange pleasantries. Forget saying a 'hi' PC and Shahid ignore each other if their paths cross accidentally. Otherwise, they just make sure to never bump into each other in public.
The chances of them doing another film together are bleak as it is unlikely that after Teri Meri Kahani and the sour parting of ways, the two will ever sign a film opposite each other.