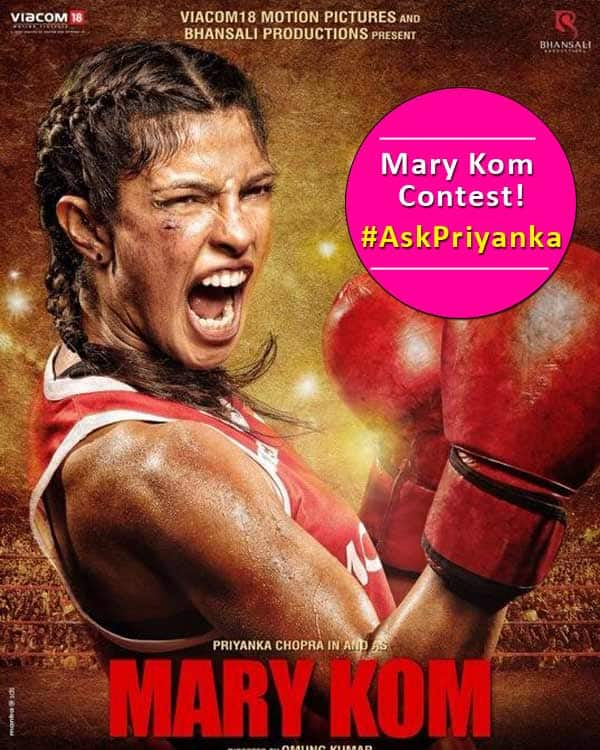 We at Bollywoodlife give you a chance to interact with Priyanka Chopra! Read on to know how…
Mary Kom's trailer is to be released soon and we bet that you will have some questions once you see it!
Are you tired of waiting for Priyanka to see your tweet and reply on Twitter? Well, worry not! We at BollywoodLife give you a golden opportunity to ask Priyanka Chopra one question about Mary Kom that she will surely answer!
All you have to do is follow these three simple steps!
First, follow our twitter handle @bollywood_life
Second, tweet your questions about Mary Kom on the handle with a hashtag #AskPriyanka
And finally, we will pick out the best questions that PeeCee will answer!
Hai na, super exciting? So quickly log on to Bollywoodlife.com and brush up your knowledge about PC's Mary Kom because it might be your lucky day!