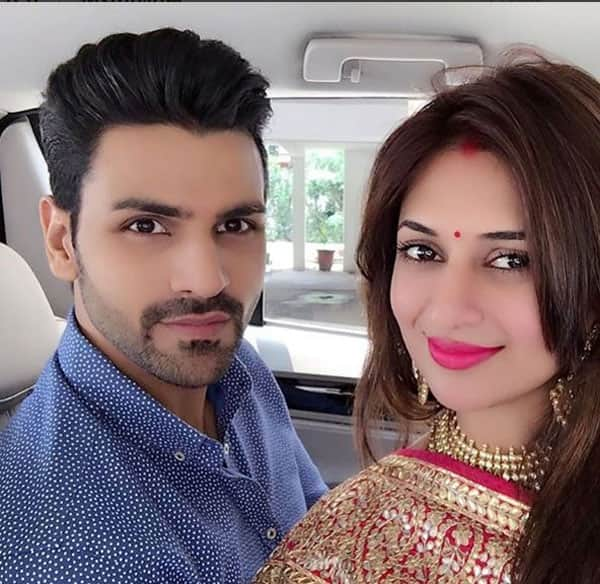 Karva Chauth is one festival that all newly married North Indian women look forward to. While it is traditionally observed to pray for the long life of the husband, the festival actually celebrates the institution of marriage. Divyanka Tripathi Dahiya, who is going to observe her first karwa chauth for husband Vivek Dahiya this year, feels not only is the festival an important ritual but it is also romantic!
The actress is an ardent follower of these rituals. She also observed Hartaalika Teej few months back.
Divyanka talked to a leading entertainment daily and shared her excitement and anxiousness about the festival. She said this will be her first karwa chauth post marriage and that she can't wait for the day. She also added that she has learnt all the required practices from her mother-in-law.
When asked about what does her husband, Vivek has to say about the fast she said he is totally against it as he simply doesn't want her to fast or remain hungry for him. "He keeps telling me that we are together and happy so why fast and strain yourself. However, I am adamant that I will observe the fast because, apart from being an important ritual, it is romantic too (chuckles)," she added.
While this is definite that Divyanka will be observing all the rituals related to karwa chauth, she said she won't be able to apply mehendi (henna), which is believed to be a must-have for a newly-wed. The Yeh Hai Mohabbatein actress said that due to her work commitments she will not be able to apply mehendi for the day. "As actors, you are committed to your work and you cannot hamper your work due to your personal endeavors. People loved my mehendi during my marriage, for which too I actually took a huge risk, considering I had to resume work after marriage. But, it was my marriage and I had to do it. However, this time around, I won't be able to apply mehendi as the track of the show will get affected," she said.
When asked if she is expecting any gift or surprise from Vivek, she said,"Not at all. I am not expecting anything from him. If, I come to know that he, too is fasting or something, I will go and feed him myself (Laughs). Because, I know he cannot remain hungry and has to be well-fed. Apart from that, we will go on a late dinner together. If he comes up with any surprise, I will be happy and even if not, I will be equally happy." Aww.. Give them the cutest couple title, already!