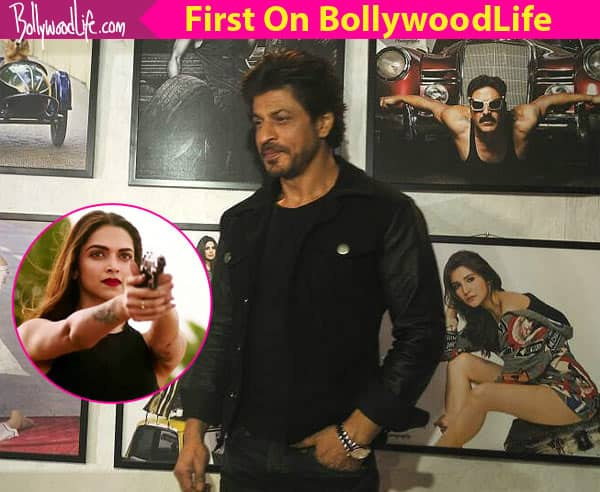 Dabboo Ratnani launched the 2017 edition of calendar at a starry event. The turn out at the event was pretty good! The hotness quotient went of the event went up by a 100 notches when Shah Rukh Khan enetered the scene. He looked dapper AF and made us swoon over him. Like his shot for Dabboo Ratnani was not making us swoon enough already. The actor talked about Raees, cameo in Tubelight, his shot for Dabboo and Deepika Padukone at the event.
Talking about Deepika, and her forthcoming Hollywood release xXx: Return of Xander Cage, he didn't miss out on the opportunity that she made her film debut with him. He is very proud of Deepika's journey and it shows in his words, and the way he talks about the actress. "She started her career with me, I wish her all the best. I wish Vin Diesel all the best. It will be a good film." he said at the event. Also Read: Dabboo Ratnani calendar 2017: Shah Rukh Khan, Varun Dhawan, Kriti Sanon make the launch glamourous with their presence – view HQ pics
SRK also said that he is very "thankful" and "grateful" for getting the Yash Raj Memorial Awards.
Deepika is going all out to promote her Hollywood venture. There are reports that she will soon feature on one episode of popular talk show The Ellen DeGeneres Show, with Vin Diesel. She is doing interviews and media interactions round the clock. She had 16 hours of interviews lined up on her own birthday. Yep! The actress had a working birthday.
xXx : Return of Xander Cage also casts Donnie Yen, Kris Wu, Ruby Rose, Tony Jaa, Nina Dobrev, Toni Collette and Samuel L. Jackson in addition to Vin Diesel and Deepika Padukone. Directed by DJ Caruso, xXx: The Return of Xander Cage is a sequel to the 2002 film xXx and 2005 film xXx: State of the Union. The film is all set to release in India on January 14th 2017.