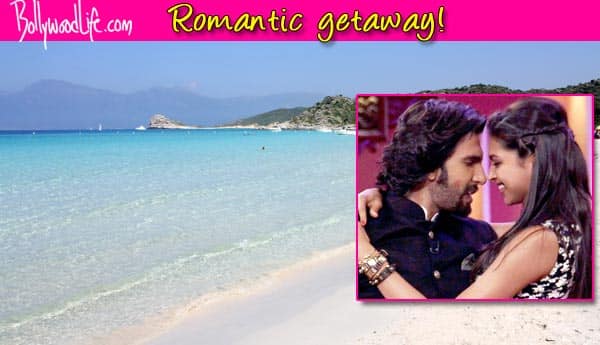 We give 5 places where the love birds can spend some quality time together
Now that Ranveer Singh is traveling to the French island of Corsica to visit his girlfriend Deepika Padukone we did some research and looked at a few options where they could go on a romantic rendezvous. Given the fact that both Ranveer and Deepika are both outgoing and extroverts they would love to go outdoors. So here's our list for the lovebirds
– Candle light dinner at Restaurant Pasquale Paoli
– The town's most gastronomic restaurant, Michelin star and all, cooks up a sophisticated dining experience inside a whitewashed, vaulted dining room.
– A couples cycle trip to explore the lovely beaches and mountain side. We can already visualise Ranveer and Deepika wearing matching helmets and taking a stroll alongside the scenic landscape
– Visit the historical museum of Maison Bonaparte where Napoléon spent his first nine years in this house. Ransacked by Corsican nationalists in 1793, requisitioned by English troops from 1794 to 1796, and eventually rebuilt by Napoléon's mother, the house became a place of pilgrimage for French revolutionaries, and visitors are still encouraged to observe suitably hushed tones. It hosts memorabilia of the emperor and his siblings, including a glass medallion containing a lock of his hair.
– One of the most romantic places in Corsica is the Parc de Saleccia. The couple could wander in 7 hectares of these landscaped gardens to explore the flora of Corsica – the tough plants of the maquis, pines, myrtles, fig trees and over 100 varieties of olive trees. The gardens are 4.5 km from town on the road to Bastia.