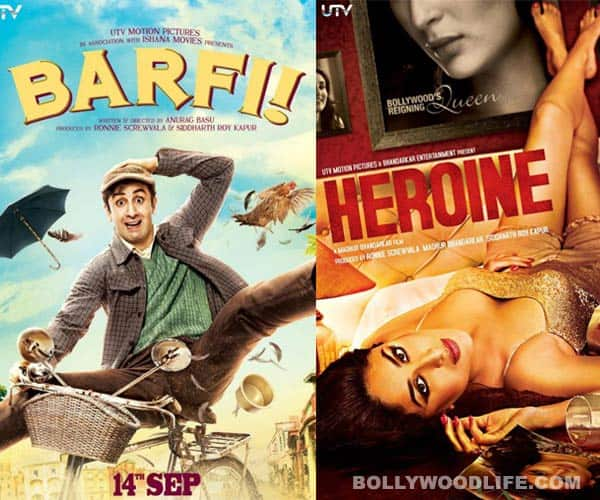 Several changes in the release dates of Barfi! and Heroine and the sudden hike in the prices of satellite rights has cost the two films dearly
The delay in deciding on a proper release date for Barfi! and Heroine, the two most eagerly awaited films of the year, has hit both productions hard even before they actually release!
While Heroine went through the whole Kareena-Aishwarya-Kareena fiasco, Barfi! too was delayed three times. Finally, both films by the same studio – UTV Motion Pictures – are releasing just a few days away from each other. This has resulted in the deal between Zee TV and UTV falling through, we hear.
Zee reportedly paid Rs. 36 crores for the satellite rights of the films – Rs 23 crore for Barfi! and Rs 13 crore for Heroine. Both parties, however, claim different reasons for the fallout. UTV Motion Pictures says that the value of the films has increased considerably after 2010, when they had made a deal to sell the TV rights, and they wanted to renegotiate now. Zee TV, on the other hand, claims that it would have trouble getting advertisers on board with both films releasing so close to each other.
Well, the bluff has been called on the films and all deals are off! Barfi! and Heroine now hang in limbo as far as television rights are concerned. We hope the studios come to some happy conclusion soon, and don't deprive television audiences of the chance to see their fave stars on the small screen. Plus, the multi crore loss could really hurt when it comes to the race to reach Rs 100 crore and join the elite club! It's a wait and watch deadlock for now.