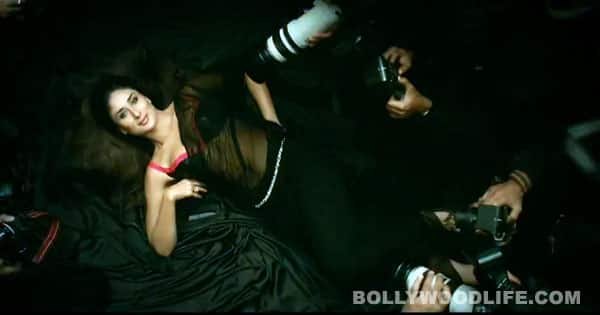 Madhur Bhandarkar's latest offering pulls in the crowd, and the credit mostly goes to the leading lady
Kareena Kapoor's Arjun Rampal-Randeep Hooda starrer released on the weekend and was panned by most of the critics. The blame was unanimously on director Madhur Bhandarkar who seemed to have employed every cliché in the book to make his film look 'realistic'. Obviously, the audience caught his bluff, but Heroine did get a good opening. The multiplex audience went in awestruck by the hype and hoopla, and came out complaining about Bhandarkar's take on Bollywood. The masses though (who seem to be the maker's target audience) have lapped up Kareena's shenanigans.
Heroine got an opening of about Rs 7.20 crores. On Saturday it made Rs 8.60 cr and that proves Bebo's clout at the BO. The movie made about Rs 2.50 cr at the overseas box office, and that was a dampener. The domestic box office collections of Heroine now stand at approximately Rs 15.8 cr. Heroine's worldwide box office total would be Rs 18.3 cr. Trade pundits are of the opinion that had the release date been better the film could have raked in a lot more moolah.
Now that Barfi! has been nominated for the Oscars, and the number of screens for this Anurag Basu film have been increased, Heroine might lose steam at the BO. And even though the collections might take a hit (according to trade) during the week, the film – made at a cost of Rs 25 crore – is slated to recover its investments and perhaps earn some profits too.
Dear Bollywoodlifers, did you watch Heroine yet? Did you like it?
ALSO READ: Kareena Kapoor, Priyanka Chopra, Katrina Kaif: Who is the biggest heroine?