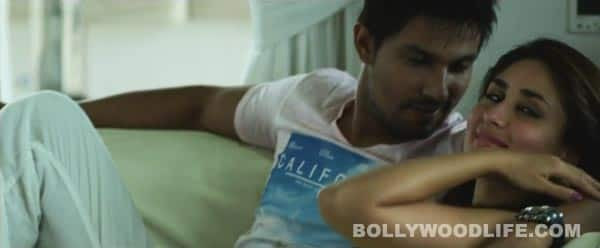 Salim-Sulaiman belts out a heart-warming number for Madhur Bhandarkar's forthcoming release
Though Halkat jawaani is making waves everywhere thanks to its quirky lyrics and Kareena Kapoor's seductive moves, it's not a secret that the number is not as delicious as Munni or Sheila or Chikni Chameli.In fact, we are not particularly impressed with Madhur Bhandarkar's magnum opus Heroine's music. Even the title song of the film, Main heroine hoon fails to offer something new and it is watchable only because of the generous dose of gloss thrown in. But Heroine's new song Khwahishein surprised us with its lyrical quality.
Singer Shreya Ghosahl has done full justice to this beautiful song. The singer expresses a range of emotions that Kareena's character goes through in the movie. Her Aspirations, dreams and her heartbreak is nicely depicted, even visually. Music composer Salim-Sulaiman gets it right this time around with this beautiful composition. Highly recommended!