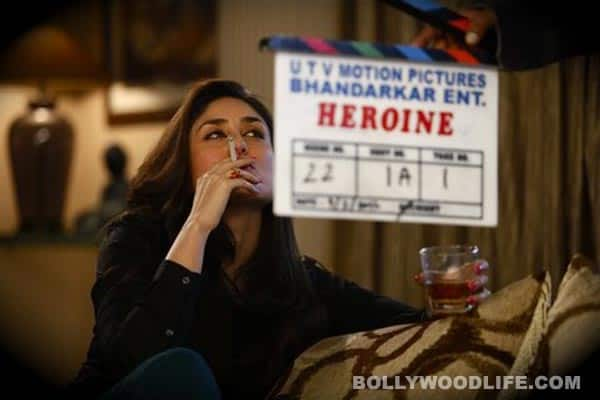 The producers have decided that they'll have a different promo for the various sections of their target audience
Madhur Bhandarkar's ambitious venture Heroine is going to be promoted with the help of three trailers. Though all of them will have almost the same content, there will be essential differences on the basis of the section of the audience being targeted.
One promo has been designed specially for the Indian television audiences. It does not include any of Kareena Kapoor's smoking scenes or lovemaking scenes as the Censor Board has objected to showing them. A second trailer has been prepared for overseas audiences in the age group of 12 years and above, and that too doesn't contain the bold scenes, since they can be termed 'objectionable content'. A third trailer is the one that will be shown at theatres across India. This one will be released on the Internet too. It will have all the steamy, sexy clips from the film (though still no smoking scenes), as had been originally planned.