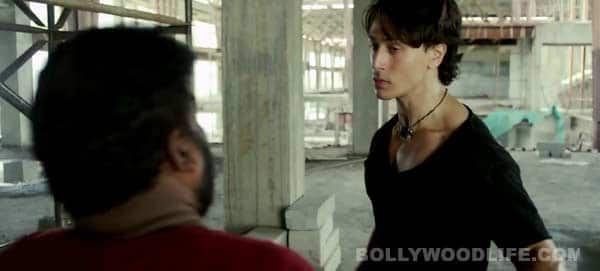 Take a look at the promo of Tiger Shroff's debut venture and tell us if the good-looking lad is equally impressive with his action moves!
Jackie Shroff's son Tiger got his unique name for as a kid he would growl at people and scratch them. And now, the good-looking son of Jaggu dada is all set to show his aggressive streak in his forthcoming debut venture Heropanti. Tiger is excited to not only display his romantic side to the world, but he is also keen to showcase his killer action moves in the movie. The 24-year-old certainly comes from a good lineage, but he doesn't want to take his papa's name for granted. In fact, he wants to earn a name for himself with a fine blend of good looks, acting prowess and swift action moves he' been blessed with.
See the young star punching in the guts of tens and hundreds of hooligans and using his high-fly kicks to best effect. Looks like Tiger knows how to have the last laugh and draw the blood out of his enemies. Don't believes us? Watch the promo to see what we are talking about?