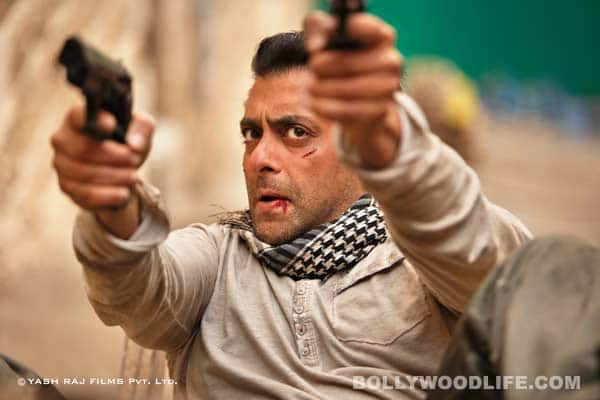 The Ek Tha Tiger actor wants us to believe that he has not done anything extraordinary
Over the past few years, Salman Khan has emerged as the toast of Bollywood. Salman is said to be the man with the Midas touch. Brainless flicks like Ready and Bodyguard make obscene amounts of money, just because of his trademark presence. His charisma and box office pull has grown so much that we heard that Yash Chopra and company have amended their ways to accommodate the Dabangg dude. Salman's fans have been euphoric ever since the trailer of Ek Tha Tiger was released. And the songs Mashallah and Banjaara have started topping the charts.
With all this going for him, we were really surprised to read that Sallu isn't really proud of himself. In a recent interview he said, "It feels nice to be loved, but let me tell you there are 10 times more better looking, stylish and talented guys than me. So there's no solid reason for me to be proud! I don't think I have done anything extraordinary to change people's lives. Yeh sab showbaazi hai aur is mein credit lene ki kya baat hai? (This is show business; there is nothing to take credit for.)" As much as we like Sallu bhai being humble, we like him better for his 'Being Human' initiative. What about you?
ALSO READ: EK THA TIGER song: Banjaara