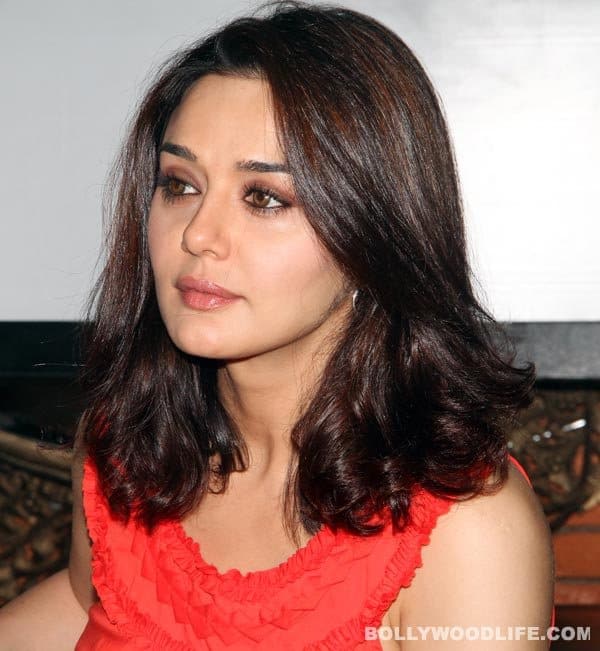 The Ishkq in Paris producer-actor is in legal trouble
Preity Zinta is amidst a new controversy. In a setback to Bollywood actor, the Bombay High Court Tuesday refused to quash proceedings against her in a cheque bounce case filed by scriptwriter Abbas Tyrewala in a magistrate's court, asking her to face trial. Justice Sadhana Jadhav, hearing Zinta's plea, held that high court would not quash the case and asked the actor to produce in the lower court whatever material she had. The Judge was of the view that at this stage the proceedings cannot be dismissed in the lower court and Zinta should plead her case only before the concerned magistrate. Tyrewala, who wrote the script for Zinta's film Ishkq In Paris, has filed a complaint with a magistrate saying that a remuneration cheque of Rs 18.9 lakh given by her had bounced. The lower court had earlier imposed costs ranging from Rs 2,000 to Rs 10,000 on Zinta thrice. Two times, she was asked to pay costs for not appearing in the case and on the third occasion she was asked to shell out Rs 10,000 for seeking adjournment.
In another development in a suit filed by Zinta for recovery of Rs two crore from Kamal Amrohi's son late Shandar, another bench of the high court today asked the legal heirs of Shandar and his widow Shaheeda to furnish within two weeks the details of bank accounts held by them. A division bench of the high court headed by Justice S J Vajifdar asked them to disclose the details of the bank accounts in their names as well in the name of Shandar. The bench upheld the order of Justice Kathawala who had in December 2013 directed Shaheeda and her children to file affidavits disclosing details about their bank accounts held by them and those in the name of Shandar. The affidavit was sought in response to a suit filed by Zinta seeking recovery of Rs two crore she had supposedly lent to Shandar Amrohi to fight his legal battles and for other purposes.