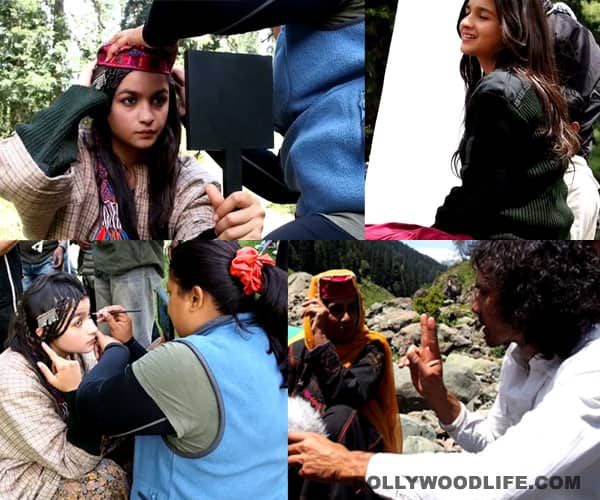 The latest episode of Imtiaz Ali's Highway journal has soulful Kashmiri songs echoing through the valley of flowers. Not to forget, the episode gives a sneak peek of what the music of the film would be like…
Who says Imtiaz Ali doesn't have a good sense of music? After Rockstar released, there were certain groups of people who suggested that the film was more of an AR Rahman musical rather than being an Imtiaz Ali film. Such groups should check out Imtiaz Ali's latest episode of Highway Diaries—short video snippets capturing the journey of his upcoming film Highway. The film is being shot in six states and this video presents the crew's activities in Kashmir.
In this episode of Highway Diaries titled Songs of the Valley, the Love Aaj Kal maker is seen with folk singer Begum Jaan and her group. He looks engrossed in their music during the shooting at Aru valley in Kashmir and the director was heard saying, that the specific incident should connect with the life's experience Veera (Alia's character) is going through, and simultaneously represent the time, place and its music.
The movie, starring Randeep Hooda and Alia Bhatt brings together the backdrop of the diverse provinces. We will have to wait for the full music release to see, or rather hear, how well Imtiaz Ali has brought about the music and essence from all the various states. Stay tuned for more…