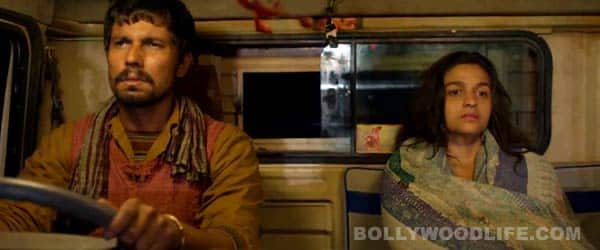 Alia Bhatt and Randeep Hooda starrer Highway has created a lot of buzz. But has the film lived up to its expectations?
Our critic Vinod Talreja is currently watching Imtiaz Ali's latest offering Highway which stars the very pretty Alia Bhatt and Randeep Hooda. And here's what Vinod has to about Highway.
He says "Imtiaz Ali moves away from his comfort zone of romantic comedy and experiments with a road movie in Highway. But does that work for him? Well, lets not jump to any conclusions till the film gets over. However, I have to admit the film is a visual delight. Alia Bhatt has improved a heck lot as an actor in her second Bollywood film. While Randeep Hooda plays his role decently. The story is quite predictable though and frankly it's not even believable. Imtiaz has surely created a fantasy world of his own in Highway.
Anyway, lets just hope the film picks up after the interval to wake up others in the theatre. Keep watching this space for full review soon.