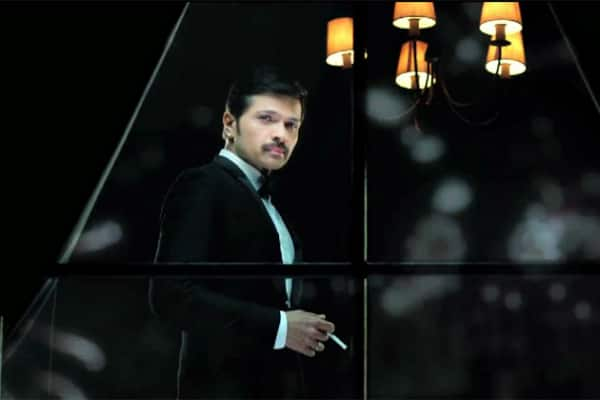 While the actor's last film The Xpose hasn't fared that well, the singer turned actor says he isn't scared of failures
Himesh Reshammiya's The Xpose hit the theatres two days ago. And the film has failed to strike a chord with the audiences. This isn't the first time Himesh's film has bombed at the box-office. We won't be surprised if you don't remember the names of his previous films. Just to remind you, he has acted in films like Karzzzz, Radio among others. Anyways, though The Xpose hasn't fared that well at the box-office, Himesh doesn't belong to the category of those who give up easily. Himesh Reshammiya was quoted by a popular website, "I have always believed in reinventing myself and taking risks. I don't fear failure. Every aspect of my life has taught me a lesson."
That's not all! Himesh isn't unaware about the reality either. He said, "There can never be another Kishore Kumar. I agree that my films have flopped and I have been slammed for my nasal voice, my look and my dialogue delivery. But every time I got a negative feedback, I went out of my way to work on it. I'm unapologetic about multi-tasking." That's the spirit, eh?
Having said all that Himesh also admits that his films don't require a big name attached to them. But given a chance he would like to work with popular actors. He said, "The films I do don't require top actors. My films are made on a modest budget. But if I do get a chance and a good script, I'd definitely want to work with Deepika Padukone and Katrina Kaif."
Well, we wonder if even Katrina or Deepika could save a film like The Xpose… What do you think, peeps?