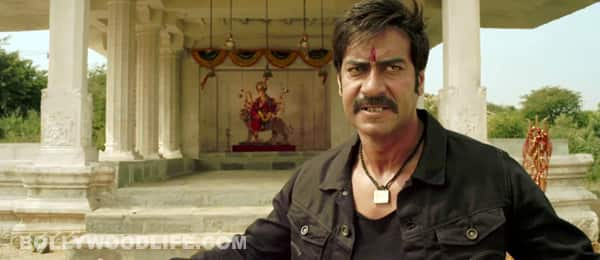 We got a sneak peek into Sajid Khan's much talked about production's shoot and could not control ourselves from rolling on the floor, laughing!
Sajid Khan is hyper-excited about his forthcoming release, the remake of the 1983 blockbuster Himmatwala. The movie stars Ajay Devgn and Tamannaah in the lead roles and it also features Mahesh Manjrekar and Paresh Rawal. We got exclusive footage of the shoot of this colourful drama. We have already shown you the making of this film-part 1. ( day 1-day 4 of the real shoot) And  now from the part 2 of the making of Himmatwala, set to release on March 29, we can say that the film looks absolutely over the top and the audience will get a relentless dose of histrionics and loud gags from its starcast.
We just could not resist ourselves from cracking up while watching the making, but one scene that particularly made us go absolutely hoo-haa was the one in which the film's lead Ajay Devgn puts a crab in Mahesh Manjrekar's pajamas. Sajid had brought real crabs on the set just to get the feel of what can happen if crabs find their way into the inner-wears. Don't believe us? Take a look at this hilarious video and do let us know if it left you giggling too!
<iframe src="http://www.youtube.com/embed/UQHrW6LF5D0″ frameborder="0″ width="600″ height="380″></iframe>