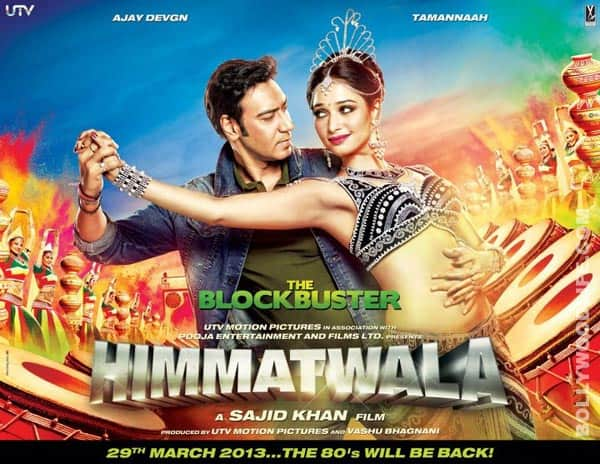 Sajid Khan's movie is turning out to be predictable and over the top
Himmatwala was launched amidst much fan fare by director Sajid Khan, and he claimed that this remake of 1980s masala flick starring Jeetendra and Sridevi would break all box office records. But will Sajid's claims come true? Will the audiences like it?
Well, our reviewer reveals tiny bits while munching a handful of popcorns. And here's what he has to say, "As expected, the movie is over the top. It is strictly average. Ajay Devgn and Tamannaah are just okay. Paresh Rawal is good in bits and parts." Ooops!
But not everything is disappointing. "The fight sequence involving a tiger is good. In this scene, Ajay saves Tamannaah from the tiger and the two fall in love," our reviewer says, and then quickly adds, "But Ajay's PJ (poor joke) after the sequence just kills it." A flick that certainly takes you back to the 80s, an era of typical masala movies where you can easily leave your brains at home. But unlike those times, here you don't enjoy the film," he comments.
Even so, there's still hope. "But there's a surprise element that comes up just before the interval," he signs off.
Will the second half make up for Himmatwala's 'strictly okay' performance so far? Stay clued to this space for the full review. Ciao!
Also read: Himmatwala movie review: Sajid Khan, we want our refund for enduring this abysmal 'effort'