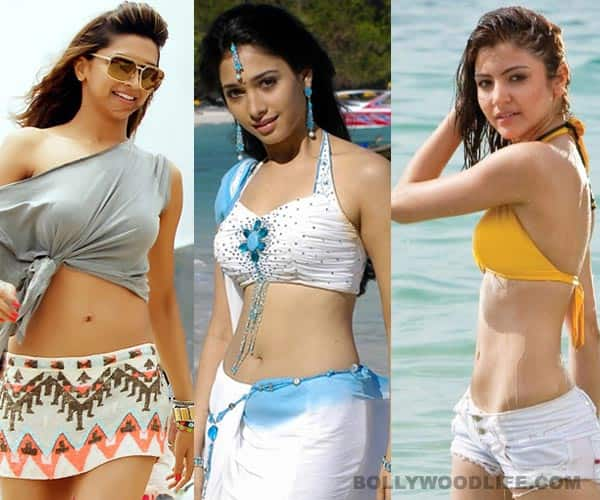 That's what we've been wondering, ever since we heard that Sajid Khan has signed the South babe for his new film
We told you earlier how Sajid Khan chose Tamannaah Bhatia over Deepika Padukone and Anushka Sharma for his remake of Himmatwala. The buzz was that he had approached the two ladies and Katrina Kaif, but finally settled on South babe Tamannaah. That made us think: What quality does she have that our B-town babes lack?
If you've seen her rain dance in Rachcha or her hot number in Siruthai, you'll know what we are talking about. The gal is the 'ideal' woman – a flat tummy, narrow waist and broad childbearing hips. She has no qualms showing them off, or even about displaying her sexy back and heaving bosom. In that sense, she resembles the Sridevi of the original Himmatwala. Compare that to our B-town babes – washboard abs, a slim waist and narrower hips. Ouch! They may look sexy in a bikini, but Tamannaah can make a plain sari the hottest garment on earth. We are not surprised that Sajid cast her; she'll make an interesting pair with the brooding Ajay Devgn. Don't you think so?