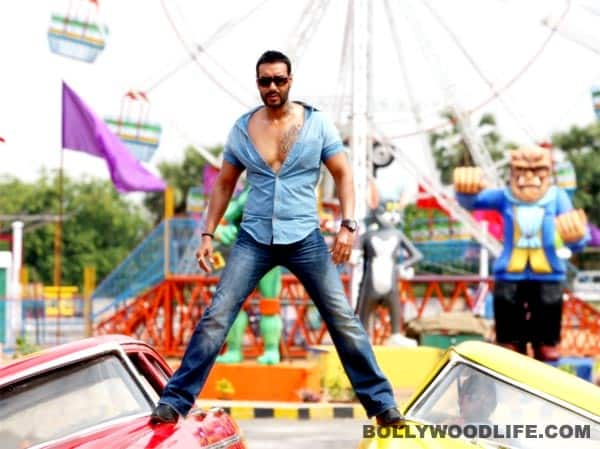 skip advertisement
With two Rs 100 crore films and two others doing business close to that coveted benchmark in a span of three years, the Himmatwala star's filmography has been impressive. And then Sajid Khan's 'entertainer' released and changed the game for the powerhouse performer called Ajay Devgn. The failure of Himmatwala has come as an unexpected blow. Naturally, industry and trade pundits can't help wondering if it is just bad luck or whether the 'dark horse' of Hindi cinema has lost his box office advantage
It seems rather strange that an actor who enjoys tickling audiences' funny bones in the likes of the Golmaal series, Bol Bachchan and Son Of Sardaar is actually the lad who punched gundas on screen with a roar and saw terrific applause coming his way when he entered the industry riding on two motorbikes in his first film, Phool Aur Kaante. And if one rewinds the clock back a few years, there is also another delightful act in Dil Toh Bachcha Hai and Once Upon A Time In Mumbaai.
'Versatility' and 'Rs 100 crore star' have pretty much become the middle names of Ajay Devgn, who seems to have been consciously choosing to act in Rs 100 crore films, never mind them being termed as 'mindless' by critics. Though these BO blockbusters have been critically panned, they managed to rake in huge moolah at the ticket counters.
"I feel the tag (mindless) attached to the films in question is a bit too harsh. Commercial Hindi cinema has always been a bit loud, over the top and larger than life. The biggest stars we have today, who have been around for decades now – Shahrukh Khan, Salman Khan, Aamir Khan and Akshay Kumar – have all entertained the audiences by being a part of such films over the years," says leading exhibitor-distributor Akshaye Rathi.
We take a look at Devgn's (read: senseless) movies that have set the cash registers ringing with the actor's sheer power and try and analyse what went wrong with Himmatwala, with inputs from our trade expert, Akshaye Rathi.