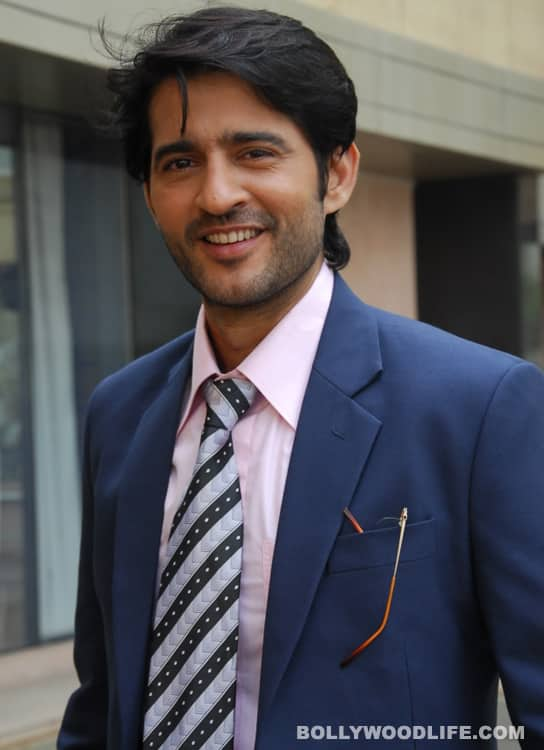 The actor, who recently joined the cast of of the daily soap in place of the immensely popular Sushant Singh Rajput, says he wouldn't mind doing a reality show, but it won't be Bigg Boss…
Hiten Tejwani will once again be seen on your television screens, this time playing an older character. No, don't get your hopes up. He's not reprising Karan Virani from Kyunki Saas Bhi Kabhi Bahu Thi. Pavitra Rishta is taking a 20 year leap and Hiten, who recently replaced Sushant Singh Rajput, will play the older Manav. "This is not the first time I am replacing someone or the first time I am playing a father to grown up kids, but it is a challenge because Manav is a very popular character. Sushant has taken Manav to a certain level, the challenge is in how to take Manav to the next level. I wonder if I could do it or not, if viewers would accept it or not but, touchwood, they have accepted me. Those who had stopped watching the show have come back and I am happy."
Hiten admits he knew about the leap before he joined the show. "I had been given the brief earlier that there would be a leap, I will have kids. And whether I do it or someone else does, the leap had to happen. It was not because I am doing the show that there is a leap. It is never easy (to replace someone) before or after. But it is comparatively easier before the leap, because slowly people begin to think of you as Manav. So when you come after the leap, it's okay. If you directly step in after the leap, it would be a real shock," he explains.
Surprisingly, Hiten had never watched the show before he joined the cast. "I knew about the show and that it was doing very well, but I hadn't watched any episode. After it was confirmed I was doing it, I watched a few episodes to get a feel for the character, the story and the show. I did not watch the actor. Because people will say, you are copying him. It happens unconsciously. I act Manav in my way. I am giving him a different touch, while keeping the basic values the same."
He had to also establish a rapport with his co-star Ankita Lokhande, who plays his wife in the show. Especially since Ankita was engaged to Sushant off screen too. Says Hiten, "The real life chemistry of any couple cannot be recreated by anyone else. And I don't want to. I am happy with my life, my kids. Yes, reel life, we are trying our best to bring out the love between Manav and Archana for everyone to see." Hiten would understand about chemistry, considering he too met his wife Gauri Pradhan when they signed up to play a couple on another show. The two went on to win several Best Jodi awards for their chemistry. Gauri is yet to give her feedback on his performance. "She has no time to watch the show. She is busy being full time mother to our two children," he says.
Hiten says that since the time he entered theindustry, television has changed a lot. "Earlier, people would watch shows for eight or nine years at a stretch. In Kyunki, I would go to the office, have turnover of Rs 300 crore, but what business was I doing? Where was the money? Nobody knew, but they still liked it. Nowadays, people have lost patience. There are so many channels, so many shows, so if someone doesn't like a show they immediately change to another. So if a show runs for even three years, it's a great thing. People now want to watch real characters, see reality," he says. Hiten clarifies that when he says 'reality' he doesn't mean reality shows, but shows that involve characters and situations more rooted in real life. So will Hiten do reality shows? "I have done Nach Baliye earlier. I wouldn't mind doing something if it is different. But I can't do Bigg Boss. I can't sit still for even a short time in one place. I can't be in that house. And if someone tells me to yell at someone else or insult them, I can't do that. I am that kind of person who has no problem with anybody. Even people who want to deliberately create problems with me realise that there is no point and go create trouble with someone else," he says.
Unlike Bigg Boss 5, Pavitra Rishta saw a dip in ratings even before Hiten's entry. Just like it was with Kasauti Zindagi Kay and Mukti Bandhan. "I can't comment on people bringing me in every time the show's ratings dip, but if people have so much faith in me,then as an actor I have done my work. It is my biggest award. Being brought into save a show – what can be a bigger honour?"
Pavitra Rishta will take the leap on December 12 on Zee TV at 9pm
ALSO READ: Meet Manav and Archana's grown up kids!