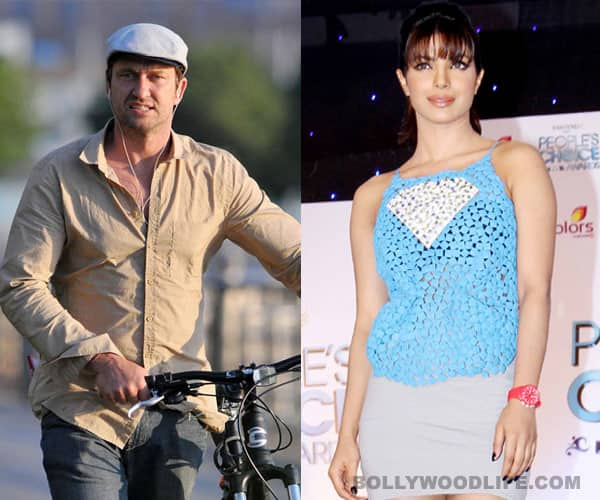 The 300 actor makes sure to keep in touch with Bollywood actor-singer Priyanka Chopra, and says he is still single because of his affection for her. Aw!
Hollywood actor Gerard Butler reveals that he once planned to skip his flight just to meet his good friend and Bollywood actor Priyanka Chopra, while she was in the US.
In a candid interview, Butler opened up about his affection for Priyanka. He said: "Last year, Priyanka was here (US) and I was going out of town to a wedding. I stay in Malibu and she was coming to party at Malibu and I couldn't meet. I was even thinking of missing the plane and going and saying hello because I hadn't seen her in a long time. But we are in touch all the time," he added.
The 43-year-old Butler quips, "I am still single because I am waiting for Priyanka Chopra."
Meanwhile, the actor is looking forward to the release of his new film Playing For Keeps, which hits the screens December 7.
Do you like the pair of Priyanka and Gerard?