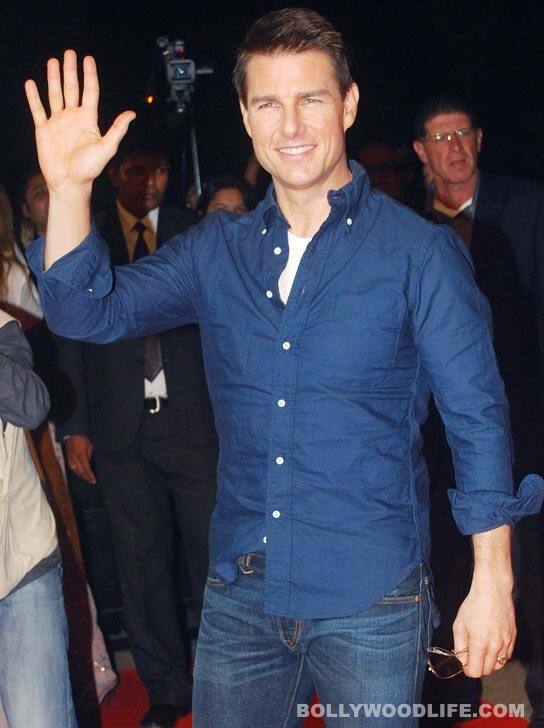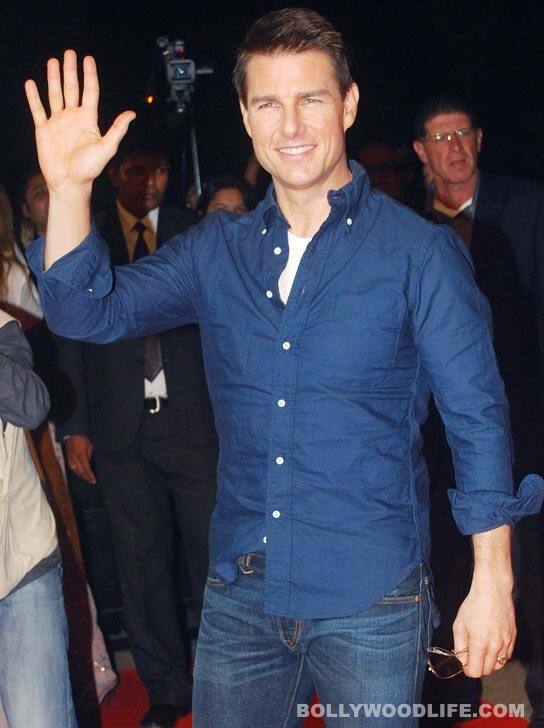 Tom Cruise watches Hindi films, and Robert Pattinson claims that he loves DDLJ. Really?
The Indian media rolled over, wagged their tails and panted in ecstasy when the august Hollywood personage that is Tom Cruise said that he'd act in a Bollywood film, sort of. "I love watching Hindi movies. There are many Hindi movies that come out every year but I do watch a few of them. If offered a Bollywood film I would never say no. I would love to do it," were Cruise's exact words. He was speaking at the world premiere of Mission: Impossible – Ghost Protocol in Mumbai. Now, there is no point calling Cruise a liar. He's in front of a huge crowd of fans (many of them who were paid Rs 400 each to show up and cheer, but that's another story) and he's never going to say, "a pox on your piddly little industry. Me and Bollywood? Never!" in front of Indian fans and more importantly millions of Indians watching him on television, thanks to the potentially large box office for his films. Of course he would never say no, but there would be qualifiers. If say, for example, Mahesh Bhatt were to offer him Jism 2 opposite pornstar Sunny Leone, would Cruise say yes? Jism 2 is very much a Bollywood film and Bhatt is a Bollywood pillar or at least an outhouse – take your pick. If the hypothetical offer were to be made, it would have to be through the proper channels with agents etc being involved. Then there would be the question of remuneration. Cruise's average fee for a single film is usually more than the entire budget of a big budget Bollywood film.
The trouble here lies with us. Before every major Hollywood release, the Indian media fires off emails to the film's PR machine and inevitably there is a question on how the Hollywood megastar likes India and would he or she ever act in a Bollywood film? The reason they do this is because they want the Indian paying public to connect in some way to the Hollywood star because, happily, in India, there is a massive demand for all things Indian first and anything else comes a distant second. Therefore you have any number of stars proclaiming that they love Bollywood. Robert Pattinson claims that he loves DDLJ. Really? So says his PRO. Ask him what the story is about and let's see if he has a clue. Why, let's ask Cruise which are his favourite Hindi films and even if he manages to name one or two, he'll flounder upon deeper questioning. Even Indian origin directors like Manoj Nelliyattu Shyamalan could barely tread water when UTV supremo Ronnie Screwvala asked him in public what his favourite Hindi film was. But Shyamalan is an Indian in denial so maybe that's not a good example.
The occasional guest appearance by Sylvester Stallone or Denise Richards will keep happening time to time but let's be candid and face it – no Hollywood star is going to appear in Bollywood in a hurry. And frankly, they don't want to.
ALSO READ:
Tom Cruise: I love cinema | Tom Cruise, Anil Kapoor, Sonam Kapoor at the special screening of MI4 at Imax