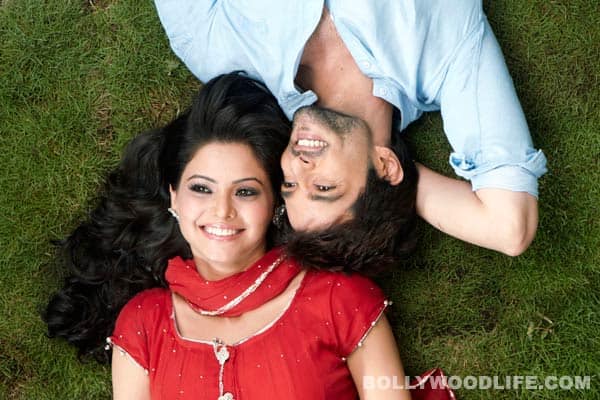 Aamir Ali, Ayub Khan and Deepshika Nagpal make an entry into the show. Protagonists Aamna Sharif and Raqesh Vashisht lose their memories in a car accident and end up in hospital. And the show thereon gets super-predictable…Phew!
While we are glad that the makers of Honge Juda Na Hum are being all considerate and endowing us with much needed eye candy in the form of Aamir Ali, hot as he is, he fails to prove his credentials as an onscreen doctor. People who are simultaneously following the first season of Grey's Anatomy on Star World would agree with us when we say that Dr Derek Shepherd (Patrick Dempsey) is a much cooler neurosurgeon than Aamir – who looks downright foolish when he utters complicated medical terms. He convinces us that he would have had looked much better holding a pair of sunglasses than a scalpel in his hand.
Meanwhile Aamna's mom Deepshika is busy plotting how she's going to keep Raqesh away from her daughter. And now that the couple doesn't remember anything about their past together, Mom's job becomes much easier. We hear that Mr Ali might play Aamna's love interest in future episodes. And love story freaks must look forward to that new development on the show, 'coz the two make for an absolute visual delight when in the same frame. But if that happens, Raqesh is obviously going to be the ultimate Kebab mein haddi…and that's understood, no? The show couldn't get more predictable, so watch it only if you have to scrape the bottom of the barrel for something to do. Till then, let us warn you that the same old melodrama and cheesy lines are going to be repeated ad nauseam on HJNH…so beware!