HONGE JUDAA NA HUM review: Way too mushy!
BollywoodLife
Last Updated: 10.28 AM IST 09.12.2012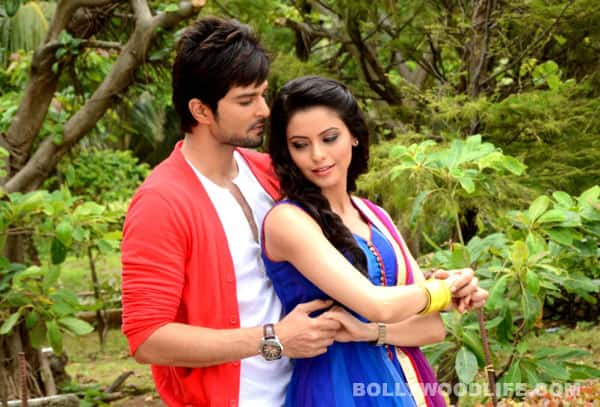 Sign up for the BL newsletter!
Episode 1 of Honge Judaa Na Hum failed to impress us. Aamna Sharif's thespian skills are decent, but Raqesh Vashisht goes over-the-top, and we don't quite like that about him
In Honge Judaa Na Hum, Rohan (Raqesh Vashisht) surprises his lady love on her birthday by beautifying a room with flowers, teddy bears and heart shaped greeting cards. If you don't have an appetite for mush, this show is sure to get on your nerves. Raqesh's attempt at being the next happening romantic hero may not materialise 'coz his mojo fails to work. We like that Ms Sharif isn't going overboard in the show unlike her co-star, and that she pretty much balances it out and makes this TV serial at least watchable. We hear that the love story between Aamna and Raqesh is inspired by 50 First Dates and Nicholas Sparks' novel The Notebook. Now knowing that makes the show way too predictable, but we guess for people who haven't seen Adam Sandler wooing Drew Barrymore in 50 First Dates might end up enjoying the desi version of the 2004 Hollywood blockbuster. We hope Rohan takes it easy in the future episodes and Ms Sharif continues to be on our good side. All in all, it's just an average show, nothing great about it!
First Published: 7.30 PM IST 09.11.2012