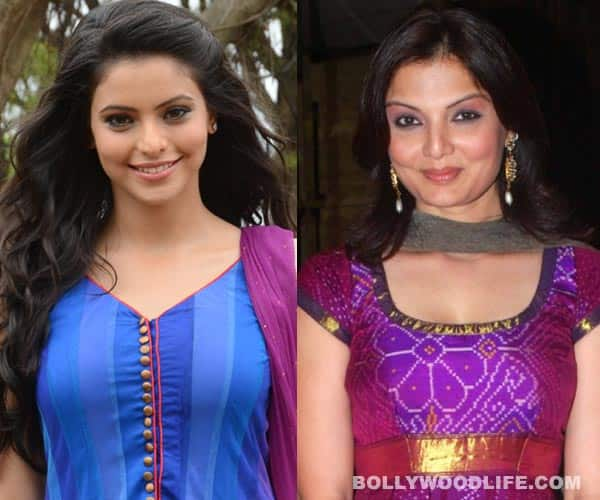 One plays the mother, while the other dons the character of her daughter, but they almost look like sisters
In Hongey Judaa Na Hum, Deepshika Nagpal and Aamna Sharif play mother-daughter, but behind the cameras, it's a rather bitchy scene.
Deepshika put in her papers last month and ideally is done serving her notice period, but the makers have requested the actor to extend her stay by a few more days. Will she do it? Aah! That's another argument altogether. However, sources from the sets reveal that Deepshika is quitting the show because she is super miffed with Aamna.
While we think it's a really stupid issue, they clearly believe it's worth a million bucks. So here it goes – apparently Aamna was not very happy with her makeup man 'coz he made her look like Deepshika's sister rather than her daughter. So she hired Deepshika's makeup man to get the job done. While they still believe that sharing is caring, things changed when the two actors had to get ready at the same time. On several instances, even as Aamna reached late on the sets, Deepshika had to wait for hours to get ready for the shoot. This automatically delayed the shoot by several hours. Now the producers are not exactly going to meddle in – but delay in shoots mean more money.
This episode clearly didn't go down too well with the senior actor. While we believe this is the real reason behind her resignation, we also think the actor must be going through some sorta depression after being the first to be eliminated from Nach Baliye 5. Now if that's the real reason, she's covering it up very well, no?